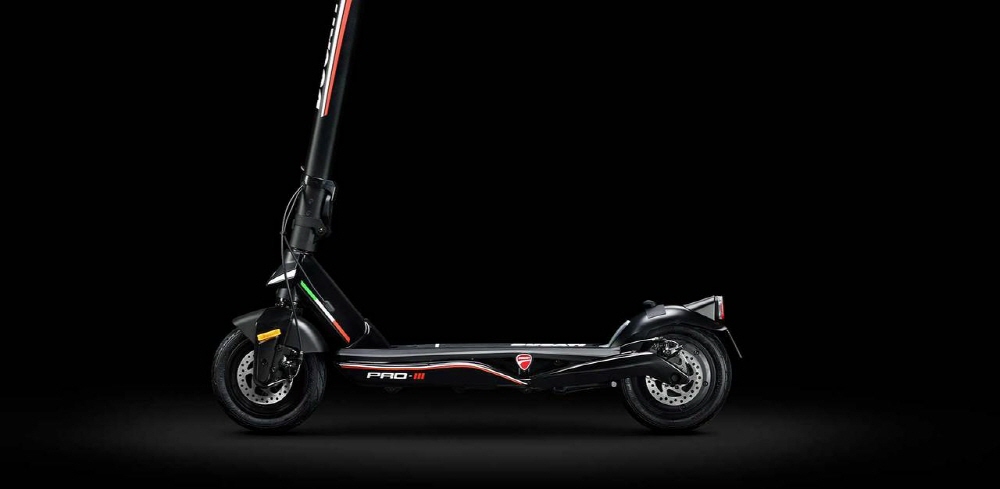 The PRO-III is an e-scooter introduced by Ducati, a leading Italian manufacturer, following the Pro-I EVO and Pro-II.
The Pro-III supports a dedicated app and can be activated by placing a tag with an NFC chip on it near the LED screen located in the center of the handle. On the screen, you can set the maximum speed to 6, 15, 20, 25 km/h, check information such as speed and battery level, and charge your smartphone with a USB port.
The drivetrain is equipped with a 350W brushless motor and a 468Wh rechargeable battery, allowing it to run up to 50km on a single charge. The tires are 10-inch tubeless, so you don't have to worry about punctures. The price is 799 euros.
Meanwhile, Ducati is said to be preparing a large electric motorcycle for the 2023 MotoE racing series. Ducati is said to be working on motorcycles with Energica, an Italian electric motorcycle manufacturer. Related information can be found here.