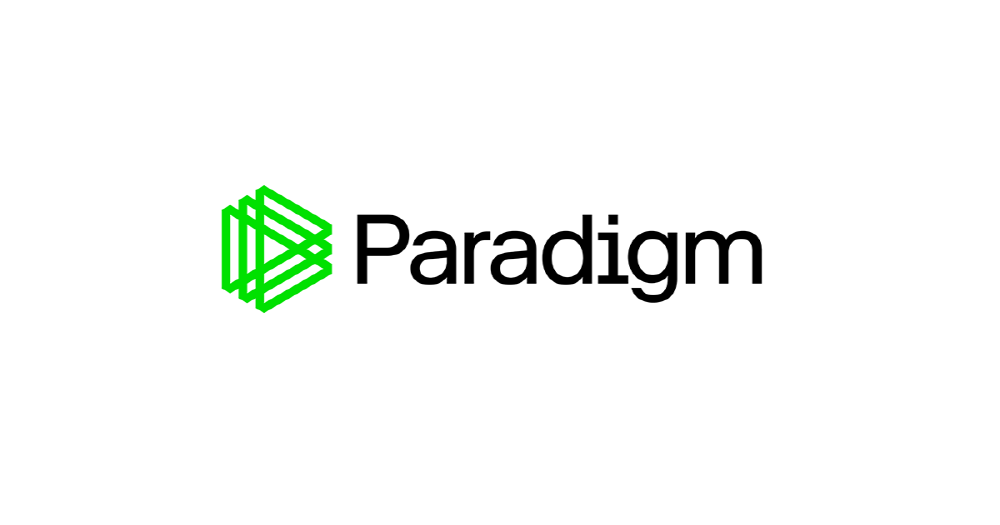 Paradigm, an investment company specializing in crypto assets, announced on November 15, 2021 that it has created a crypto asset fund worth $2.5 billion (KRW 2.94 trillion). The fund of this size is said to be the largest in terms of crypto assets.
Paradigm is a venture capital firm founded in 2018 by Fred Ehrsam, one of the founders of cryptocurrency exchange Coinbase, along with investor Matt Huang. The company has been involved in more than 40 investment projects so far, including several crypto asset projects (Uniswap, FTX, Fireblocks, BlockFi, Matrixport), and a recent report reports a return of 200% in the first half of 2021.
Paradigm updated its official blog, saying that the company is launching a $2.5 billion venture fund to continue investing in next-generation crypto companies and protocols. announced. Reportedly, the $2.5 billion is the largest ever for a crypto-asset company.
According to Erssam, the emergence of new funds and its size reflect that crypto assets are one of the most exciting frontiers in the tech industry. Although crypto assets have developed significantly over the past decade, crypto asset owners account for less than 10% of the world's population, and decentralized financial DeFi systems are He said his accumulated assets have grown to over $100 billion, but he is still small in terms of the financial system as a whole. In addition, Web3 also has tens of millions of users, emphasizing the growth potential of the asset industry and the significance of investing in it.
Venture capitals such as Sequoia, which Huang belonged to before starting the paradigm, are known to destroy common sense in various industries, but are reconstructing the venture capital structure itself. As funding tools such as token issuance and decentralized autonomous organization DAO develop, the environment surrounding venture capital is also changing.
Many crypto-asset projects now have access to a means of financing without going through an investment company. Famous venture capitalists, such as Andreessen Horowitz (a16z, Andreessen Horowitz), who founded a $2.2 billion crypto-asset fund in June, have started to specialize in crypto assets. The fund started again. Moreover, many crypto-asset native investment firms have begun to enter crypto-asset projects, and Paradigm is considered one of them.
The establishment of the crypto-asset fund says that Paradigm's success in raising $25 USD and attracting attention from many investors proves that Paradigm has been successful so far and is an expression of future expectations for the company. Results will be revealed in a few years, but at this time, the crypto asset market seems to be mixed. Related information can be found here.
Meanwhile, according to a survey by the Pew Research Center, a survey company, the majority of American adults have heard of cryptographic assets such as Bitcoin or Ethereum, and 16% have personally used it for investment or trading.
According to a survey of U.S. adults conducted on September 13-19, 2021, 86% of Americans said they had heard of crypto assets at least once. Also, 24% of all respondents said they had heard of crypto assets many times, and 13% said they had never heard of it.
A 2015 Pew Research study found that 48% of U.S. adults said they had heard of it, and only 1% actually used it to invest or trade. In comparison with this, in the 2021 survey, it can be said that the popularity has increased significantly, and the actual use of crypto assets has increased dramatically.
Also, in the survey, 3 out of 10 Americans aged 18 to 29 said that they had used crypto assets such as Bitcoin or Ethereum, while the proportion of those aged 18 to 29 years of age and older used crypto assets decreased. In addition, the percentage of people who have used crypto assets before was 10% of women compared to 22% of men. Combining age and gender, 43% of males aged 18 to 29 said they had used crypto assets, but 19% of females in the same age group.
There were also differences by race. Asians, blacks, and Hispanics were more likely to have used crypto assets than whites. Also, high-income earners were more likely to have heard of crypto assets than middle-income or low-income earners.
According to the Pew Research Center, the results of this investigation were announced while the discussion on crypto asset regulation was in progress with government officials centered on crypto assets. said to be defined. Related information can be found here.