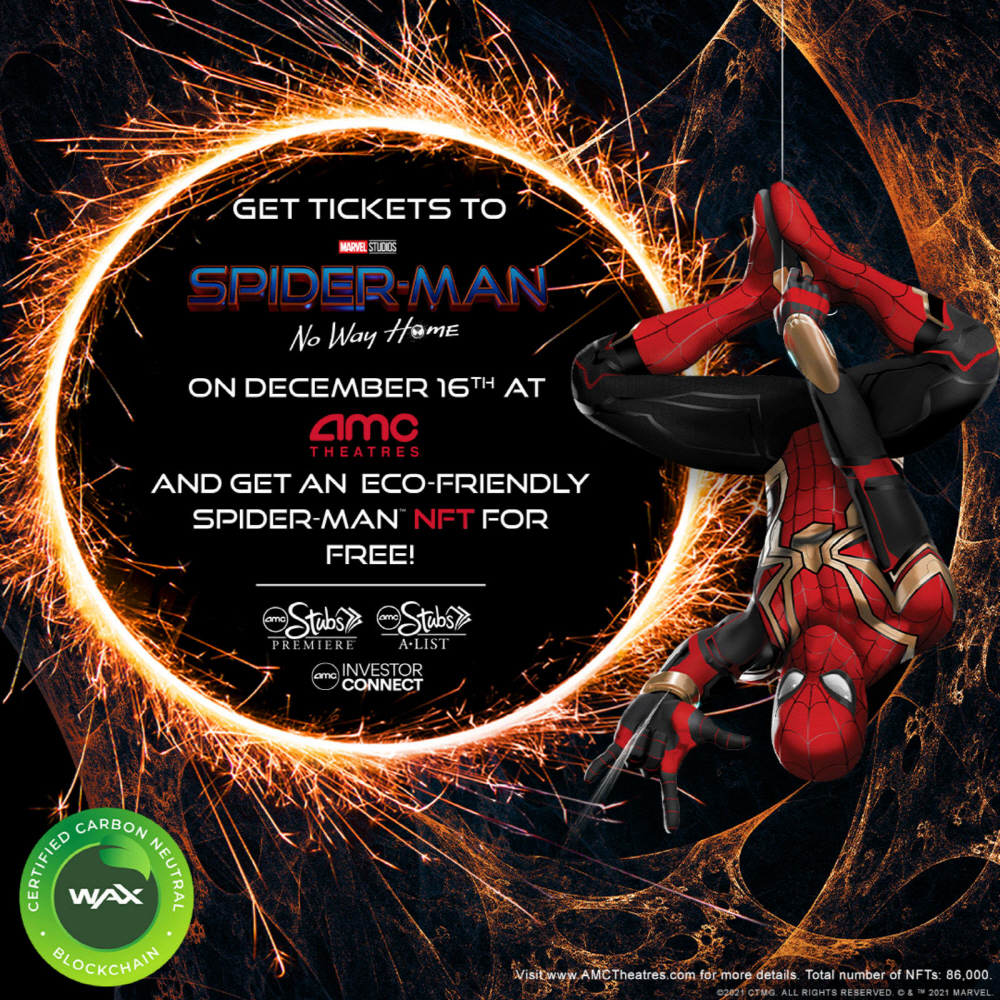 Sony Pictures and AMC Theaters are launching a campaign to gift NFTs to those who pre-purchased Spider-Man: No Way Home tickets.
It is aimed at some AMC Theaters users who have purchased or reserved tickets in advance on the first day, and the NFT code is delivered when the ticket is scanned at the cinema. The code delivery runs on December 22, 2021 and can be redeemed until March 1, 2022.
The NFT code is limited to 86,000 pieces and more than 100 designs are available. Tickets cannot be delivered unless they are refunded, not used, or scanned at the cinema. Adam Aaron, CEO of AMC Theaters, expressed anticipation for the campaign, saying Spider-Man NFT is an unprecedented gift to ticket buyers. Related information can be found here.