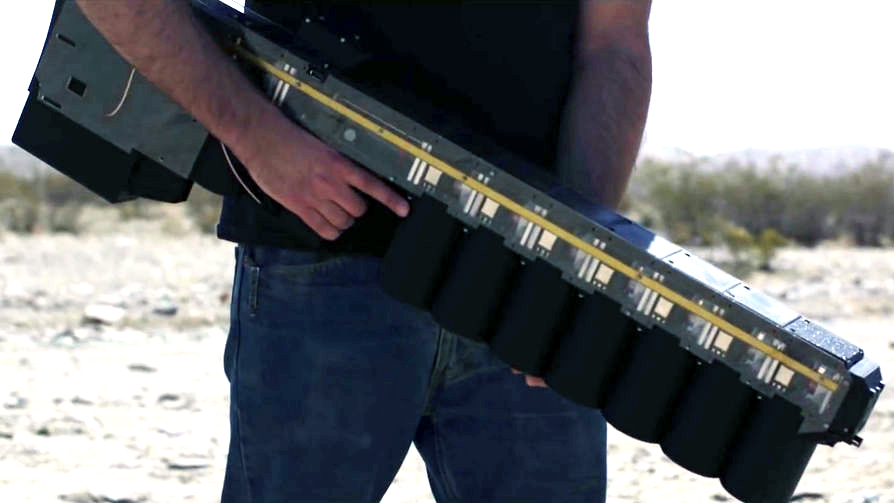 Pre-orders for the world's first portable railgun, the GR-1 Anvil, have begun. The railgun has a muzzle velocity and projectile kinetic energy comparable to a 22 caliber rifle, and retails for $3,750.
The railgun, which accelerates and fires objects with the Lorentz force, is one of the weapons in the process of being put into practical use in countries around the world, including reports that it was mounted on a Chinese warship. However, railguns are bulky and have problems with thermal management, so even though the US Navy has invested trillions of won in development costs, it has not been put into practical use.
Pre-orders for the GR-1 Anvil, which reduced these railguns to a compact size, started. The vendor is Arcflash Labs. It can accelerate a ferromagnetic 1.27 cm diameter projectile to 60.96 m/sec and generate up to 75 foot-pound muzzle energy. However, the actual bullet length is one of 32mm, 42mm, and 52mm, and it is possible to fire bullets of different sizes by adopting its own variable magazine system. At full power, it can fire up to 20 rounds per minute, and at 50% power, it can fire up to 100 rounds per minute.
The company claims it is the most powerful coil gun on the market to date, and also the most powerful portable coil gun ever manufactured. Related information can be found here.