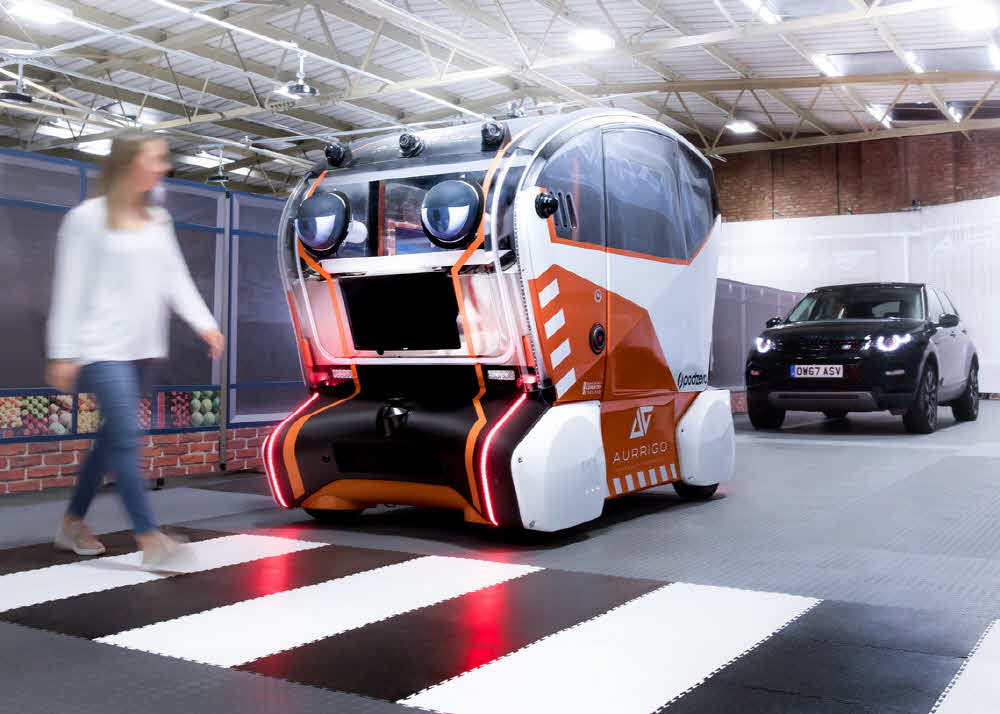 What efforts will be needed to ensure that autonomous vehicles are safe in the street? Jaguar Land Rover is one of those ideas that puts the eye on autonomous vehicles. It reminds me of an automobile character that appears in anime as if it were a headlight as if it had been changed by eyes.
The reason for this is that it is for communication with pedestrians. It is also about building trust. If you think that you are communicating with pedestrians, you can feel a sense of stability in autonomous vehicles. When passing through the road, it may indicate a willingness to let the vehicle stop.
The snowed autonomous vehicle is being tested on the Jaguar Land Rover test facility in the UK. The company has not yet mentioned road-driving programs. For more information, please click here .