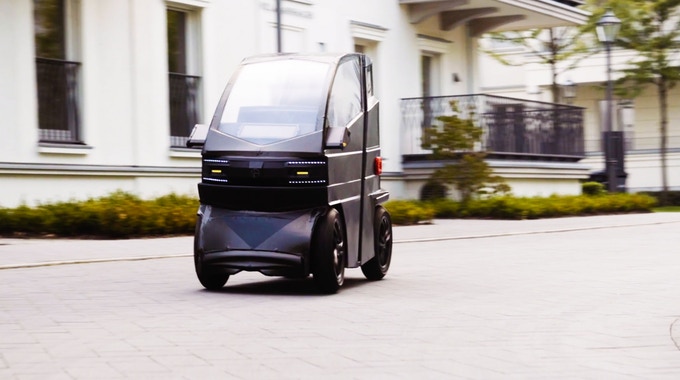 The iEV X is a compact electric vehicle. This product is smaller than a delivery scooter. The size is 1800 × 780 × 1350mm and weighs only 115kg. One person is suitable, but it can be boarded up to two people. The internal space is designed to be variable and designed so that two people can ride. Width is 780mm, but when riding alone, it is 1,600mm. When two people ride, it increases to 2,200mm.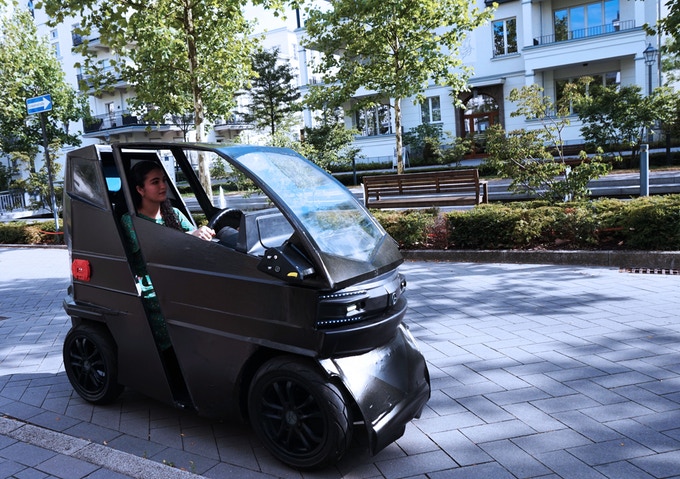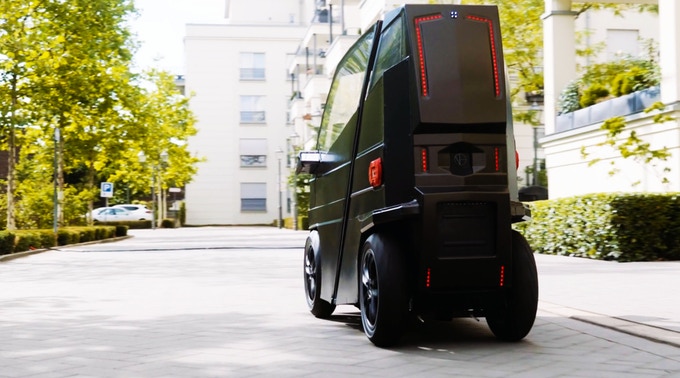 It is small but smart. It supports solar power system, it can charge when connected with cable, and it can connect and charge with external plug-in through side mirrors. In addition to making it small in size to increase mobility in the city, it adds energy saving and space saving as the core of transportation.
In addition, it uses the electronic key inside the smartphone, not the ordinary key. Anything that closes or starts the door can be solved through the application.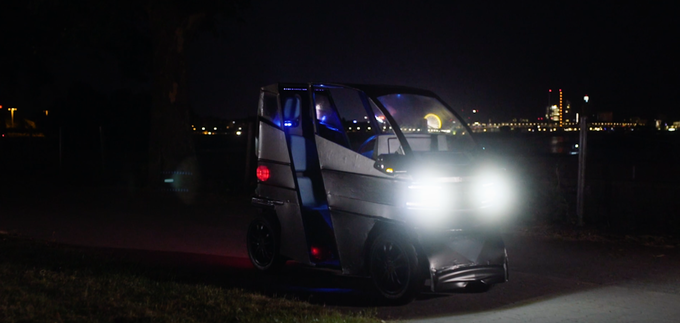 The maximum speed is 45 km / h. In the case of the top model iEV X + model, it is 60 km / h. Continuous travel distance can be up to 120 km on the plus model basis. Inside is a built-in lithium-ion battery (normal 48V, plus 72V) and the solar panel supports 40W and 60W respectively. The full charge time is 3 hours. More information about the product can be found here .