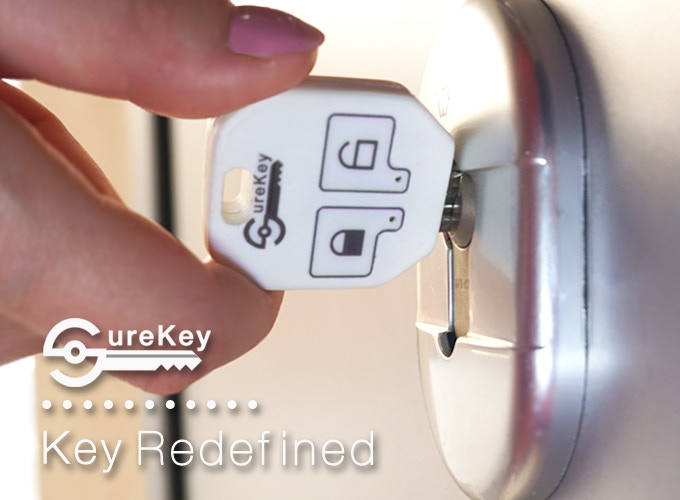 SureKey is a key cover. Why do I need a key cover? According to the development team, about 30% of the people go out of their houses and then feel confused and anxious about whether they have picked up the keys or filled them properly. This is because many of the activities in daily life are automated in my head.
SureKey has a structure that allows you to judge whether the key is filled in the front door by lighting the green and red lights through the key cover. Replacement battery life is 5 years. Of course, if you fill the key and just plug it into the door, you will hear a beep.
This product does not need network connection or smart phone connection, so it is not complicated to use and there is no risk of hacking. Just insert the key cover. Just wait 10 minutes for the adhesive to dry. You can register up to 3 keys in the key. If you register several doors like this, you can know the door condition according to the number of LED lighting. It is not a smart key with complex electronic technology, but it may be a more sensible way.
The product also raised money through a kickstart, a crowdfunding site. More information about the product can be found here .