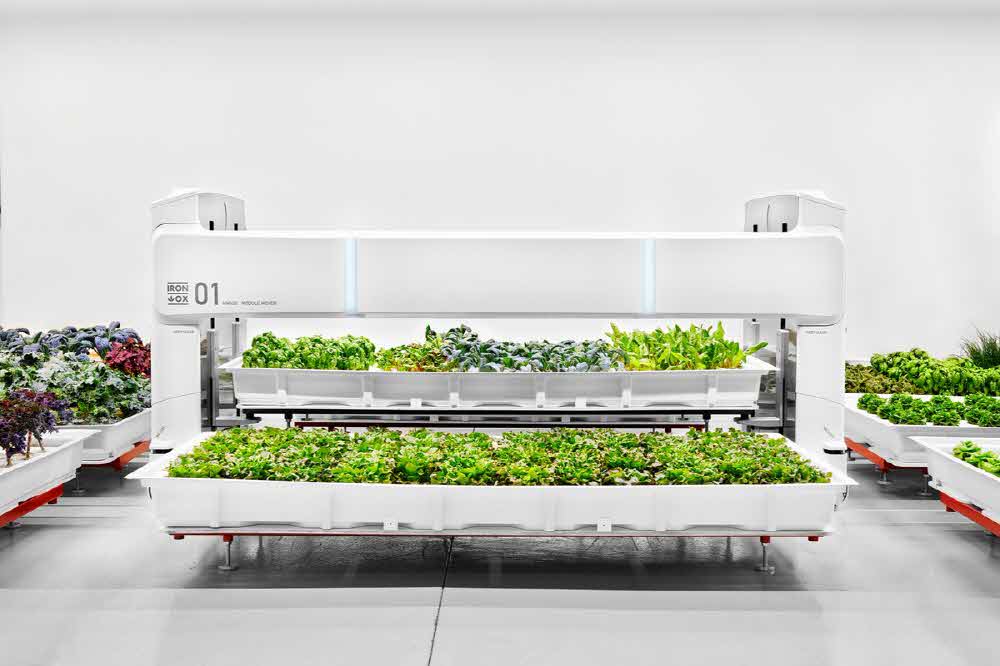 In San Carlos, California, there is a farm run by the start-up Iron Ox. It produces about 26,000 vegetables per year on an area of ​​743 square meters. Of course, there are differences from other fields. All work is carried out indoors and the robot is running. All 15 employees are working, but they are not farmers, but computer and robot-related engineers. It is also a place that boasts about five times the yields of general fields using efficient cultivation methods through genetically modified insecticides and artificial intelligence technologies.
There are two robots weighing 453kg. One is for transportation and the other is for planting or harvesting seeds through the arm (robot arm). The management software, called The Brain, was used to locate the robot indoors and inform the human as needed.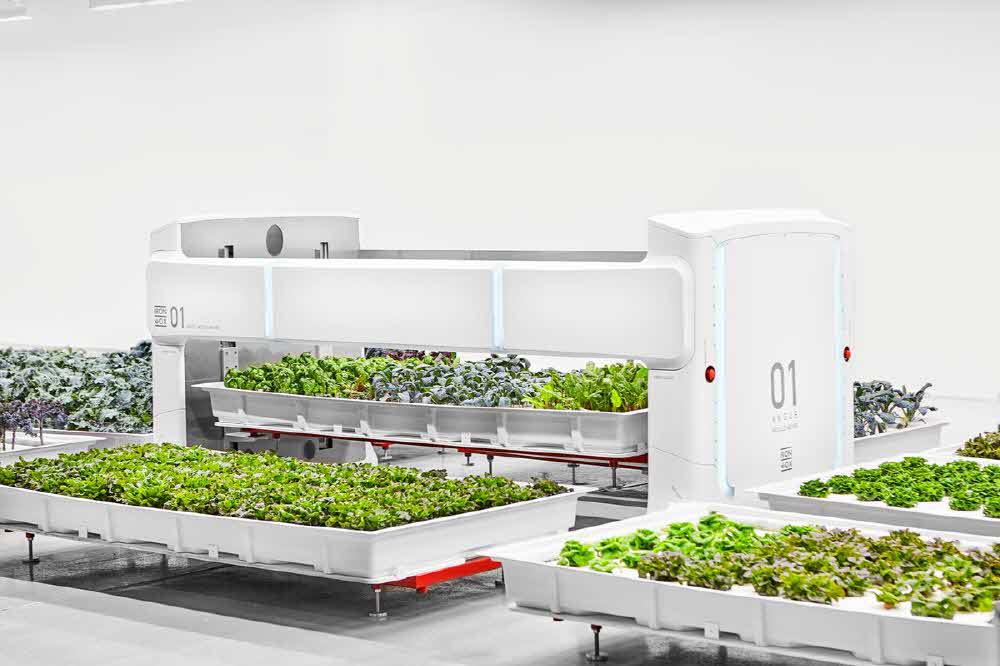 The robot is equipped with artificial intelligence technology and it is possible to detect and cope with problems such as pests and diseases through machine learning. Iron Oaks is the first to automate 100% of all processes.
The company is also planning to build indoor farms in densely populated downtown areas. Food mileage means you want to reduce the transportation of food and reduce carbon dioxide emissions during transportation. In addition, considering that there are potential risks such as a decrease in farm households, a decrease in agricultural manpower, and a food crisis, it may be necessary to use automatic indoor cultivation. For more information, please click here .