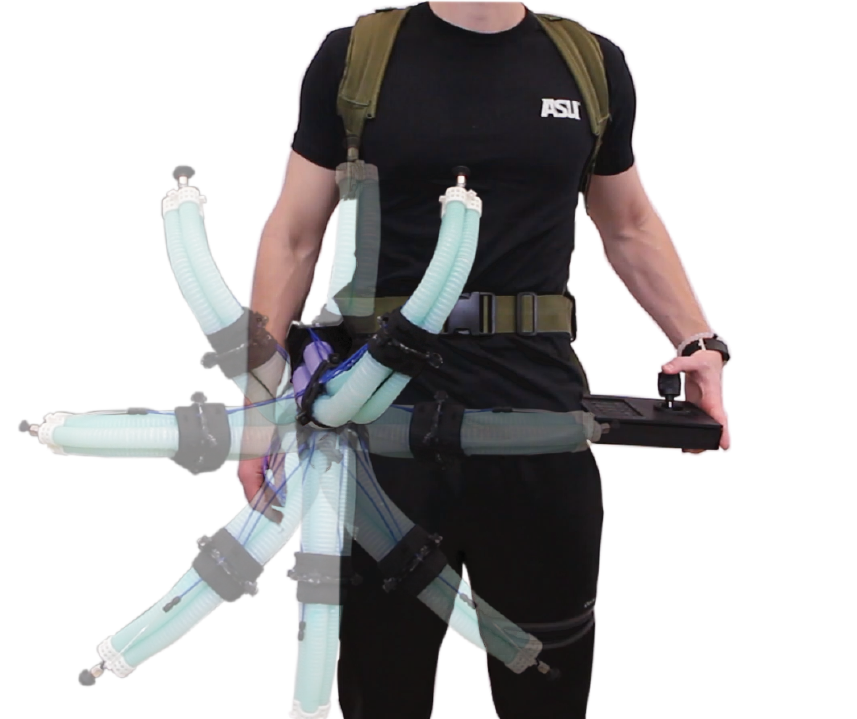 The Soft Poly-Limb system, developed by a team at Arizona State University in the United States, is a flexible third arm that moves like a tentacle used by the Octopus in the movie Spider-Man. Helping you in your daily life can, of course, enhance your convenience, such as avoiding dangerous objects without worrying about pollution.
Prototypes appearing in the images are pulled through vacuum processing instead of robotic arm to fix things. It is made of elastic rubber material and consists of actuator divided into three axes. It is said to be able to withstand loads up to 2.35 times the weight if the entire arm is used to create movement in the fluid. It can be controlled by a special glove or the like.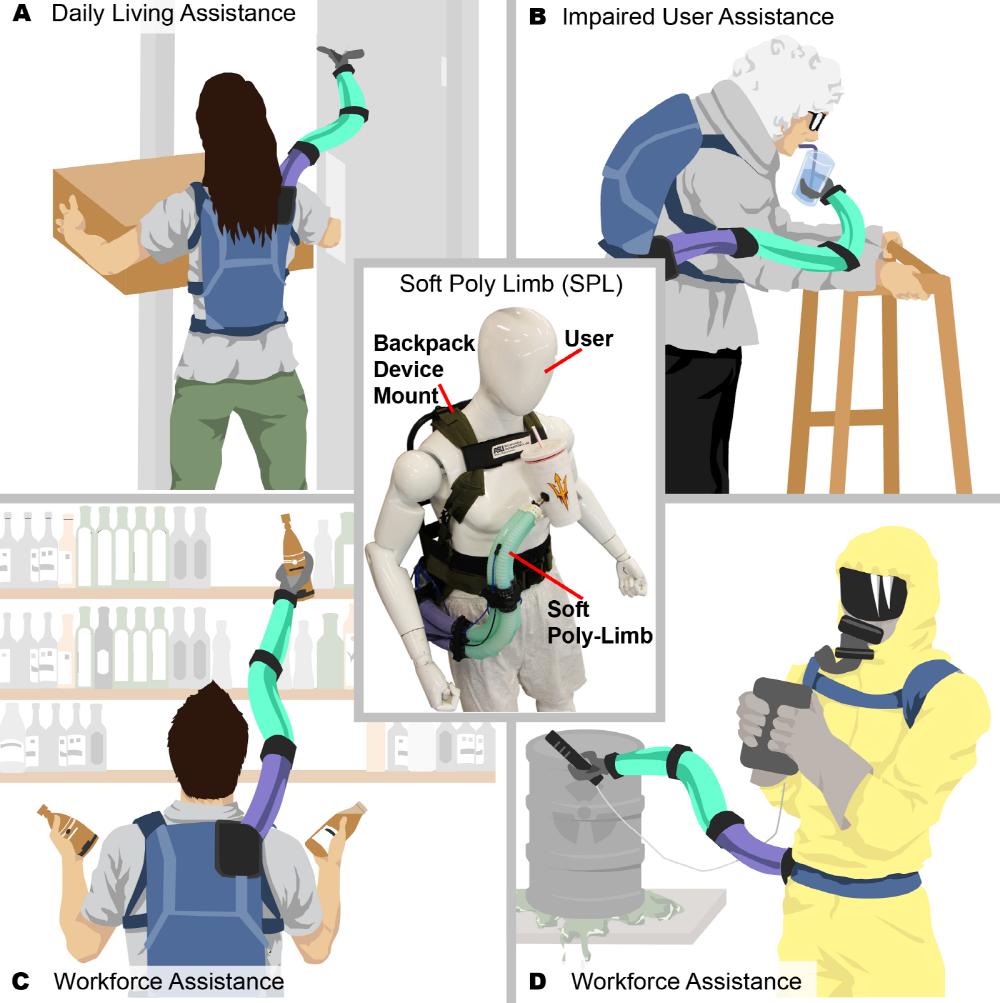 In the second half of the video, the left and right arms are used, but it may help to move the arm to the uncomfortable person. It seems to be possible to develop it so that it can be controlled through voice commands and brain waves. For more information, please click here .