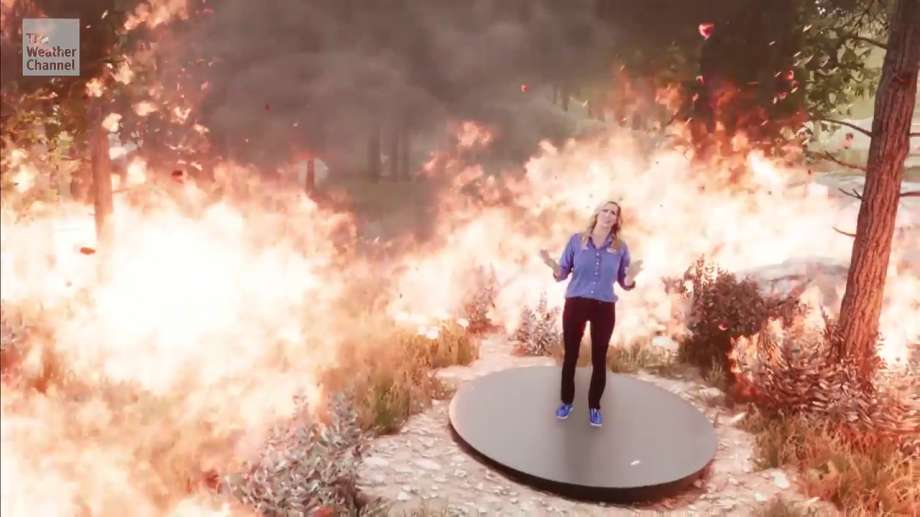 The Weather Channel of the United States has cautioned the attention of a large Hurricane Florence threat that landed in North Carolina a short time ago, in an augmented reality with a clear and realistic expression. This time, forest fires, which cause massive damage every year in California and Canada, are expressed as augmented reality.
When I look at the video, I see a female reporter surrounded by flames. A reporter from a meteorologist tells you more about forest fires. Recently, I reproduced wildfire in CGQ and added a professional commentary to show the fear of forest fires in a realistic way. It is said that 80% of the causes of forest fires are caused by humans and the range has been spreading twice since the 1970s due to climate change. There is also a forest fire that gives us the momentum to burn a width like a football field in a second.
One of the eye-catching things here is the integration of Augmented Reality. Recently, various media have been reported to incorporate technology into disaster images or information, but it can be confirmed that the images that incorporate augmented reality become a device to enhance the calendar. The video is produced by the Unreal Engine and it takes three to four weeks to create a one to three minute video.