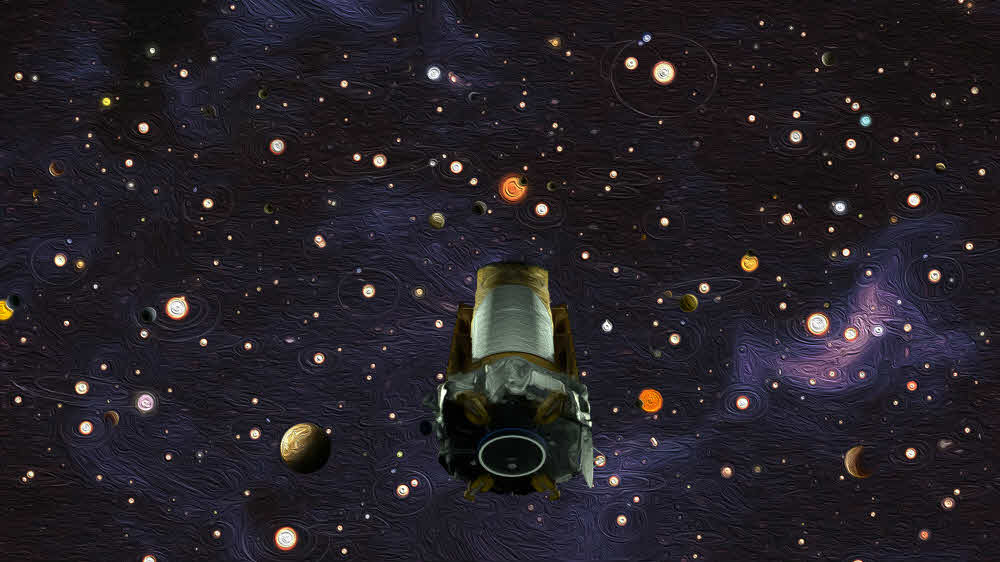 The Kepler Space Telescope, which was launched in 2009 orbit, announced the end of its operation. NASA has announced that it will end its role as a fuel exporter of the Kepler Space Telescope, which contributed to the discovery of thousands of extraterrestrial planets on Oct. 30.
The Kepler Space Telescope is located about 150 million kilometers from Earth. However, it is still in orbit after the communication shortage due to lack of fuel. However, since it can not do such things as position control, it is getting away from the earth gradually.
NASA emphasized that the Kepler Space Telescope has made its way beyond the uncharted world outside the solar system as NASA's first planetary surveys have surpassed expectations. Not only how many planets exist in the universe, but also triggered new research. This discovery is the starting point for discovering interesting possibilities in space.
When launching in 2009, it originally planned to run the Kepler Space Telescope for three and a half years. However, as the project continues to prolong, it has been going on for nine years, despite shrinking fuel and frequent breakdowns.
The Kepler Space Telescope has now completed its mission, but the researchers expect the data will be as extensive as it will need to be studied for more than a decade. The Tess (Transiting Exoplanet Survey Satellite) space telescope has been added to the Kepler Space Telescope, which has also contributed to important discoveries. In the future, efforts to find an unknown planet will continue. For more information, please click here .