Russia's security company Kaspersky Lab has released a report that cryptographic mining botnet was popular this year.
A cryptographic exploit attack, also called a script jack, works by being installed on a victim machine and malware that does not reveal it to the owner, or use unauthorized computer processing capabilities to crack the password.
According to Kaspersky Lab, interest in script jacks has temporarily declined since the cryptographic market turned weak in February and February. Nevertheless, Script Jack has consistently been a threat throughout the year. Among the botnets in the first quarter, the script jacks boomed and the script jack malware share, which was downloaded to the botnet, accounted for 4.6% of the total. Considering that the market share in the second quarter of last year was 2.9%, it was considerably higher. The report predicts that botnets will become a means of spreading cryptographic mining malware as the number of hackers who consider script jacks to be a more predictable way of attacking.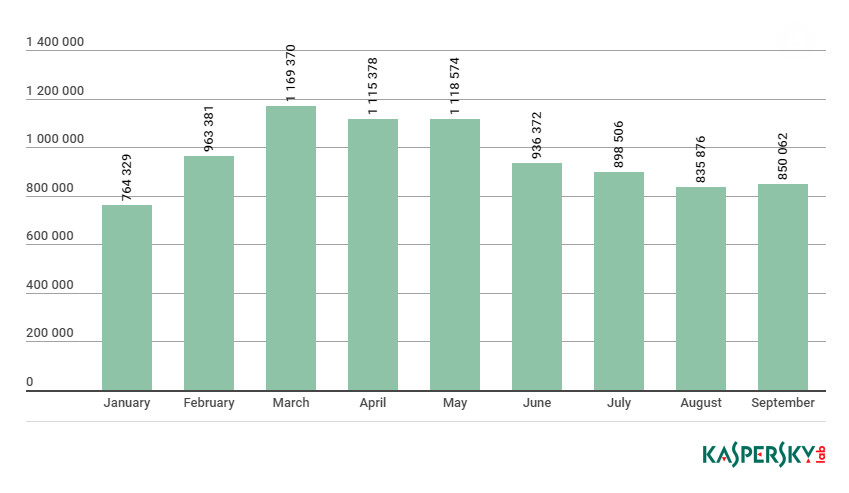 Kaspersky Lab explained that in the third quarter, the attack on DoDOS via botnets was reduced. The most likely reason is that the botnet is being re-profiled by digging out passwords from the DoDOS attack. If done correctly, it may not be possible for the infected computer owner to detect the script jack, explaining that there are evidence suggesting that many prominent botnet owners are turning their attack directions into mining.
Another factor that increases the number of script jacks is that hackers have low entry barriers. There are a number of code-based Web browsers, such as Coin Hive, that can be used immediately by an attacker, such as a ready-to-use program or a mining builder. The report points out that over time it will be possible to know how the plunge in November's currency will affect the spread of infection through scripted jacks. For more information, please click here .