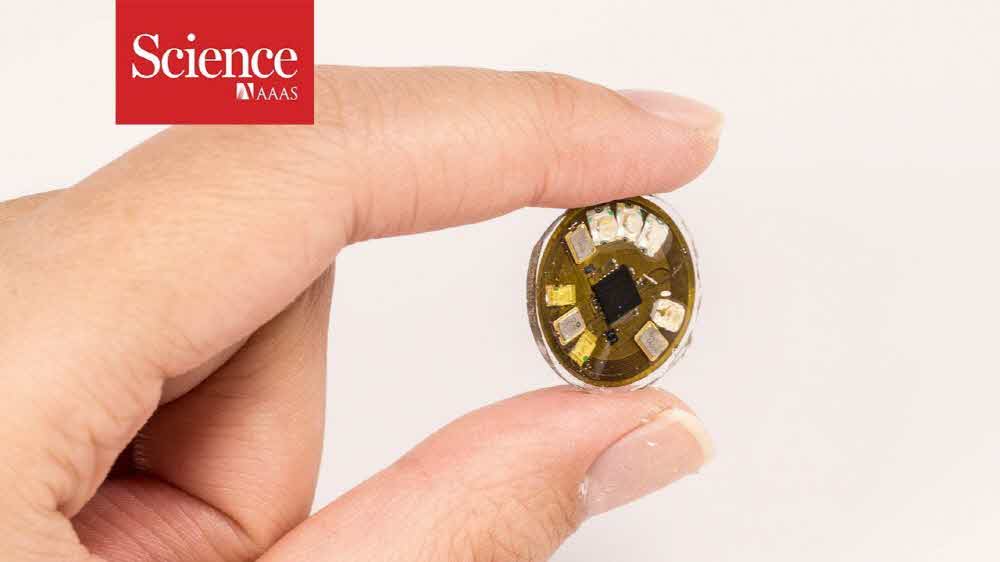 Ultraviolet rays are not only intimate but also uncomfortable. Too much sunlight can lead to vitamin D deficiency, which can interfere with sleep, but the risk of ultraviolet or skin cancer increases if it is too high.
To measure ultraviolet light, use a weak meter in a battery that is usually about the size of a matchbox. But these products are burdensome to wear on the beach, as well as the need to fasten them with expensive straps or clips.
To solve this problem, a research team is developing a mini-UV meter. The body is just about the size of a button, so it can be attached to your skin or clothes, and you do not need a battery, so you do not have to get wet with water. The battery is replaced by a semiconductor photodiode that senses the light. This semiconductor not only converts light into electricity, but also measures skin temperature.
Thanks to this structure, this wearable measuring instrument can be attached to nails, rings or bracelets. It is equipped with a small antenna and wirelessly transmits the measured value to the smartphone, so that the ultraviolet intensity can be grasped at a glance. Although it is under development, it is said that there was no problem even if we hike for four days or do outdoor activity such as swimming. For more information, please click here .