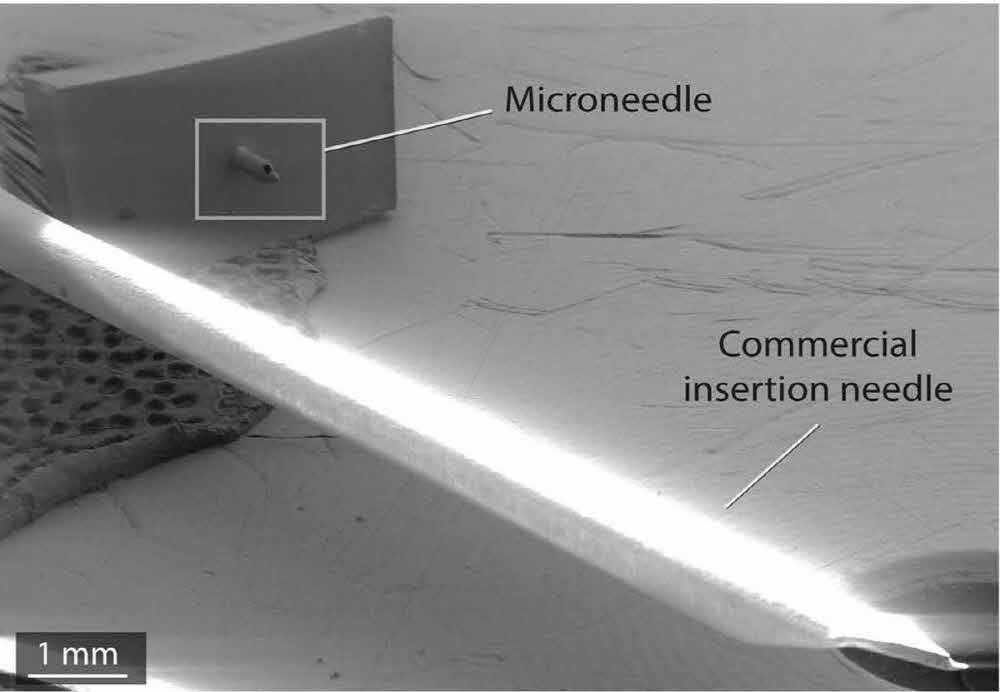 If you need regular blood glucose measurements like diabetes, you will want continuous non-invasive monitoring devices. So far, there has been talk about commercialization, but for many reasons there is no commercialization yet.
The Swedish Royal Institute of Technology researchers are also studying this technique. Developed microneedle for non-invasive but more accurate, low-invasive, low-cost, continuous blood glucose monitoring system CGMS (Continuous glucose monitoring systems), which is more accurate than current blood glucose monitoring tools.
It is thinner than human hair and has a length of less than 1mm. The needle is only about one-fiftieth thick compared to conventional commercial products. The length of the needle is about 7 ~ 15mm conventional products. Measure blood sugar in subcutaneous adipose tissue. In contrast, the developed micro-needle is less than 1 mm in diameter and does not feel pain. In addition, the measurement of blood cyanide blood sugar can be obtained more accurate than subcutaneous fat.
In the actual experiment, it was confirmed that blood pressure was measured very accurately over a long period of time by attaching a bandage to the volunteer's arm. It is said that it takes about 10 minutes to obtain the measurement value from the sampling.
The researchers say that in order to calibrate the sensor values in the current way, it is sometimes necessary to take blood from the fingers and examine the blood sugar. This is the same CGMS you are currently using. But as development progresses in the future, it may not be necessary to poke your finger several times to see blood. For more information, please click here .