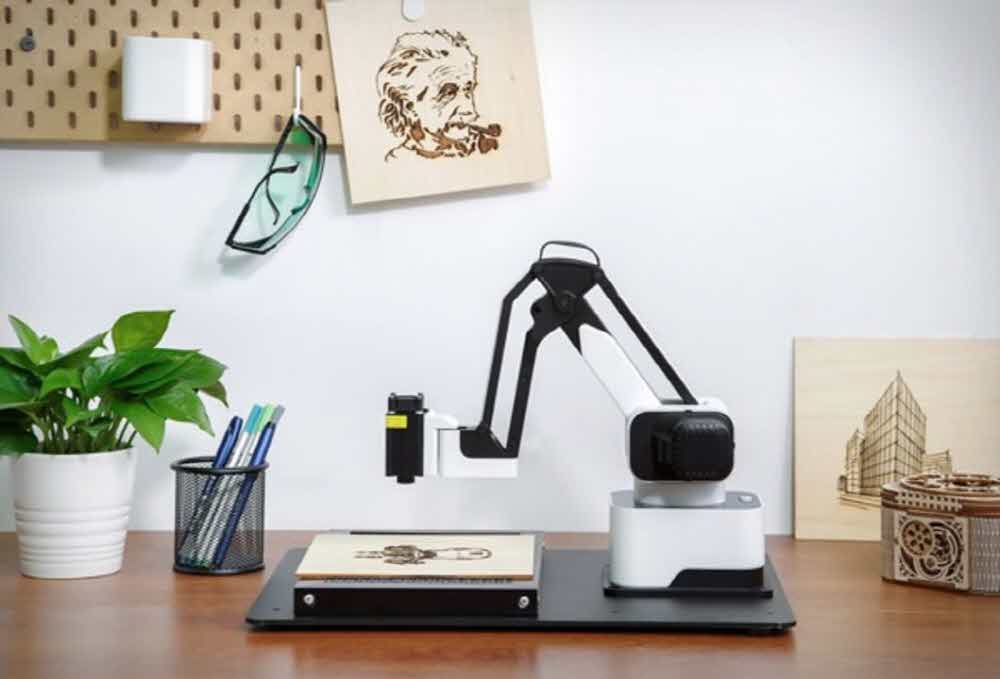 Hexbot is a universal robotic arm that can draw, write, or even laser engrave and 3D output.
Hex Bot is a modular robot arm. As mentioned earlier, the module allows you to draw, write, laser engrave, and 3D output, as well as chess, color, arrange things and play piano.
The product is designed to be easy to use with Google's Blockley, which also allows kids to program with easy-to-use software. Through this, the operation of the robot arm can be done without problems. Intuitive motion control via a 3.5-inch touchscreen is also possible.
The product also raised funds through a kickstart, a crowdfunding site. More information about the product can be found here .