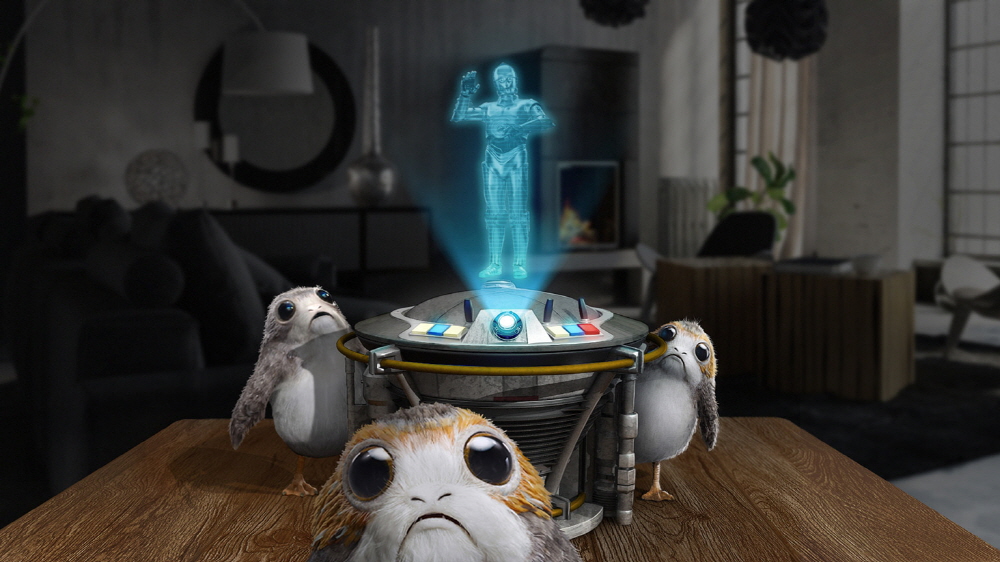 Project Porg is a foster game that uses augmented reality technology to grow a mysterious biological fog in the movie Star Wars.
Fogg has gained popularity before the opening of the last Jedi, centered on overseas Star Wars Mania. As a result, various products such as fog doll and speaker have been poured out. Of course, these products can not be used to raise fog.
The game that solves this complaint is the project fog that came out for Magic Leap One. Augmented Reality To be precise, it is a game that allows you to build fogs with complex reality (MR) technology and establish trust with Fog in this process.
Project Fog has a configuration that manages the fog according to the C3PO instructions. As time passes, fog grows and meets a partner and a child is born. Of course, it goes through a cycle of growing the young again. As far as using complex reality technology, it is possible to go out and bring fog home at the same time. For more information, please click here .