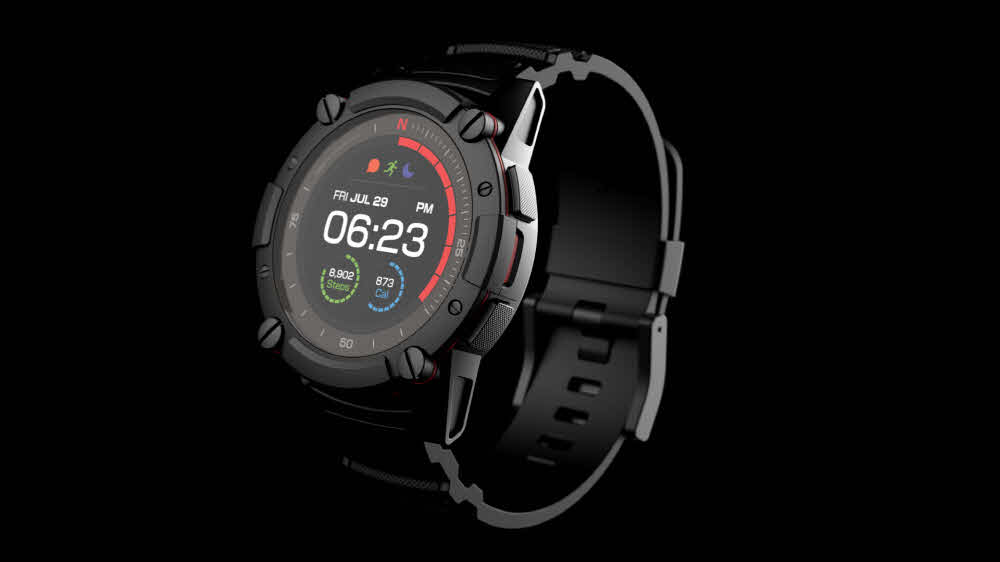 PowerWatch 2 is a smart watch that combines Matrix's body temperature charging with solar cells. The concept of being able to develop by body temperature. One of the biggest complaints I have with SmartWatch is battery usage time. This product is driven by human body temperature.
The Power Watch 2 uses a thermoelectric effect to charge the body temperature, while supporting the same as the existing model, and placed the solar battery around the bezel. Thanks to the solar cell, it can supply enough power with built-in GPS, full-color liquid crystal, compass and heart rate monitoring and many other features. The waterproof performance is also up to 200m.
It also supports a variety of fitness tracking features such as speed and distance, step count, sleep, and running. Calorie counting is different depending on the fitness tracking function, but using the body temperature method like this one is more accurate. It also supports healthcare platforms such as Apple Health Kit and Google Fit.
Power Watch 2 also displays a map showing the route, the heart rate average and maximum value. This product is expected to be released in the second quarter. More information about the product can be found here .