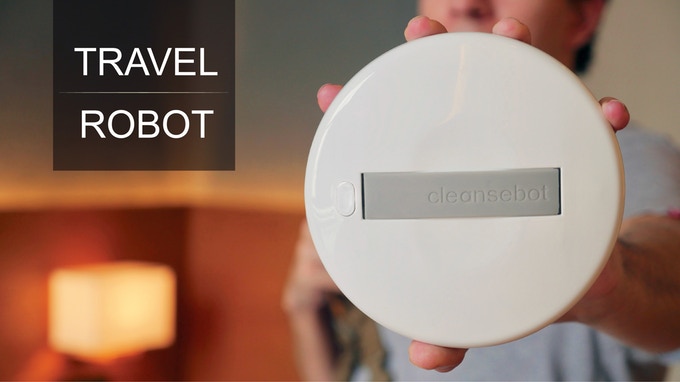 CleanseBot is an AI robot cleaner that uses sterile light to clean up the bed. In the case of sheets or quilt covers on beds, there are germs that can not be seen, such as fungi and ticks, which can cause skin troubles and allergic symptoms. CleanSbot is just a palm-size, portable, but it can solve the problem of bacteria sterilization robot.
This product supports three modes. Under-blanket mode, portable mode, and power supply mode are used in bed. Using the under-blanket mode, the bed can be freely moved into the bed, sliding on the surface and sterilized. I go to the edge and do not fall, I go to the other route and disinfection process is done.
In portable mode, you can insert a hand into the belt to manually sterilize objects such as keyboards, keyboards, smart phones and dolls. If you choose the power supply mode, you can get power from the portable battery.
This product was able to remove 99.99% Escherichia coli from experiments such as UV-C. With 18 sensors, mapping function and 4 irradiation devices, it is possible to sterilize the bed for 30 to 60 minutes under under blanket mode. The size is 130mm in diameter, 30mm in thickness and 220g in weight. If you charge for 4 hours, you can use for 3 hours continuously.
The product also raised funds through a kickstart, a crowdfunding site. More information about the product can be found here .