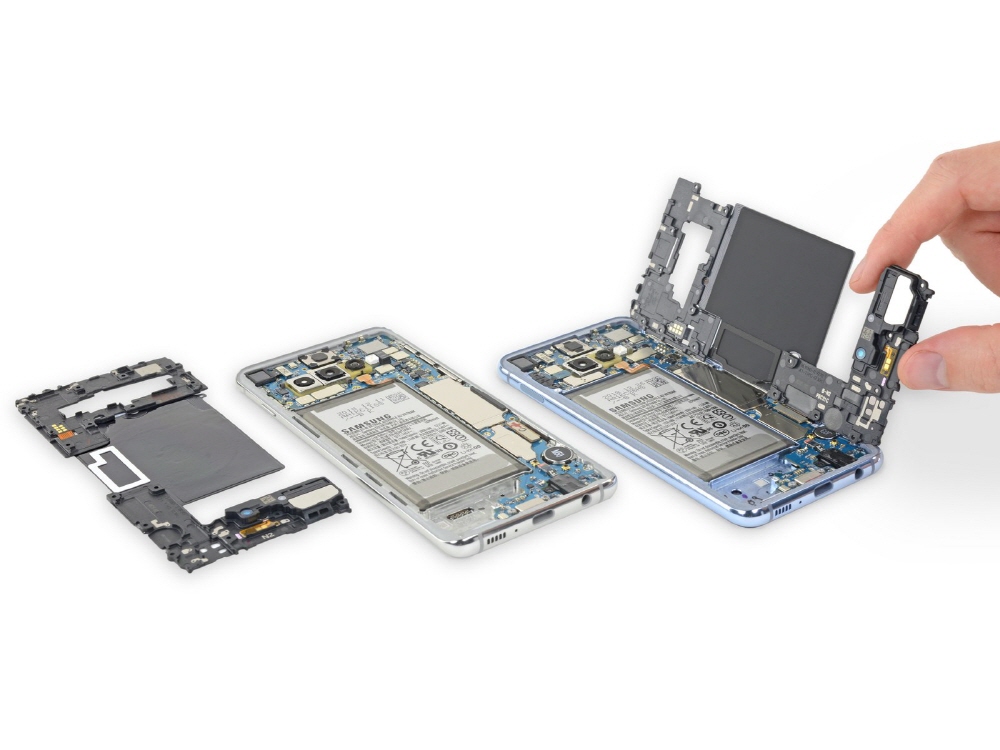 The Galaxy S10, a smartphone announced by Samsung Electronics, adopts new technologies such as punch hole design and ultrasonic fingerprint sensor. IFixit, which releases various hardware disassembly reports, takes notice of this Galaxy S10.
The disassembled Galaxy S10 can be seen as a large heat sink by placing graphite and copper layers over the back of the display. It seems to be a component to dissipate heat when doing wireless reverse charging.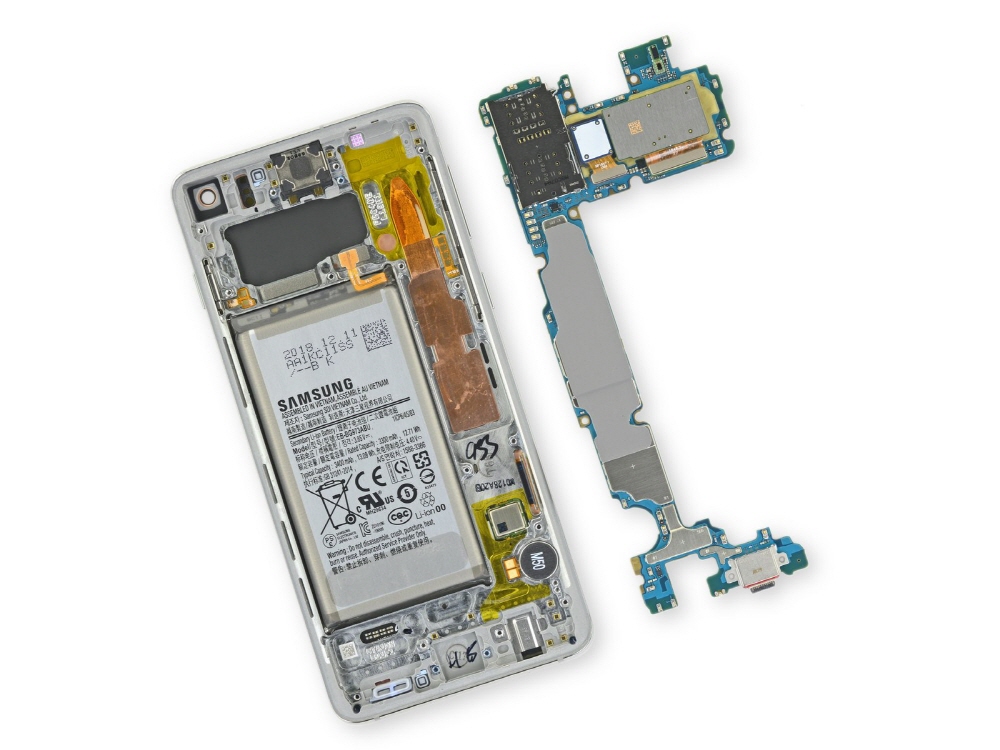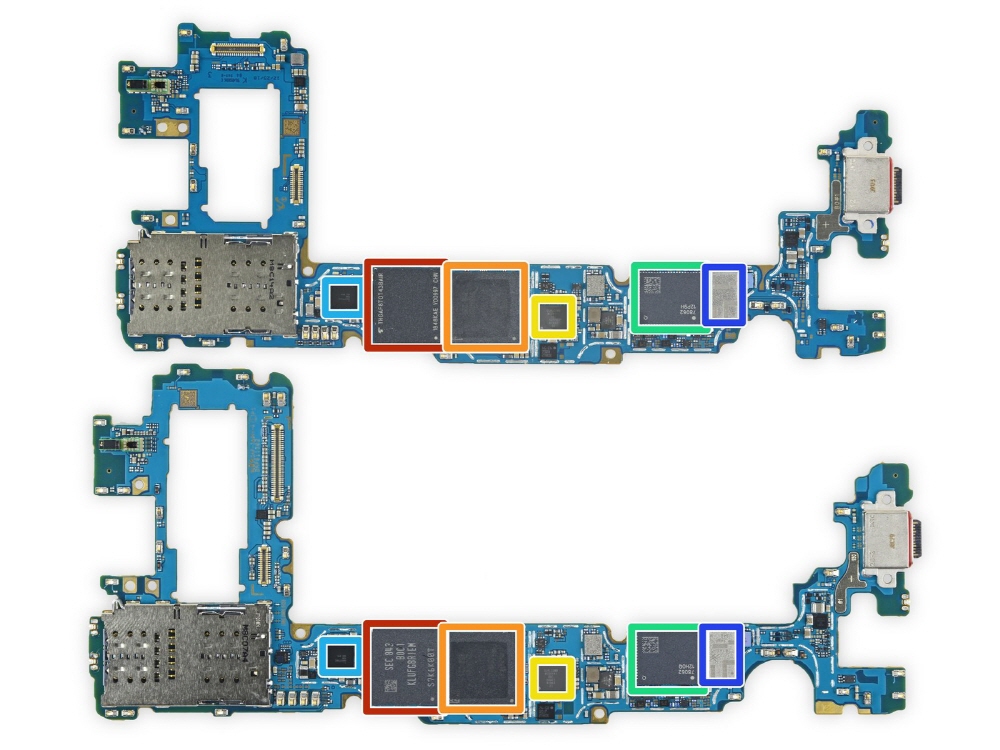 The characteristic feature is the punch hole on the upper right of the display. The groove is cut with a laser and is precisely aligned. You can see that not only the display panel but also the frame has holes below it and mounted sensors.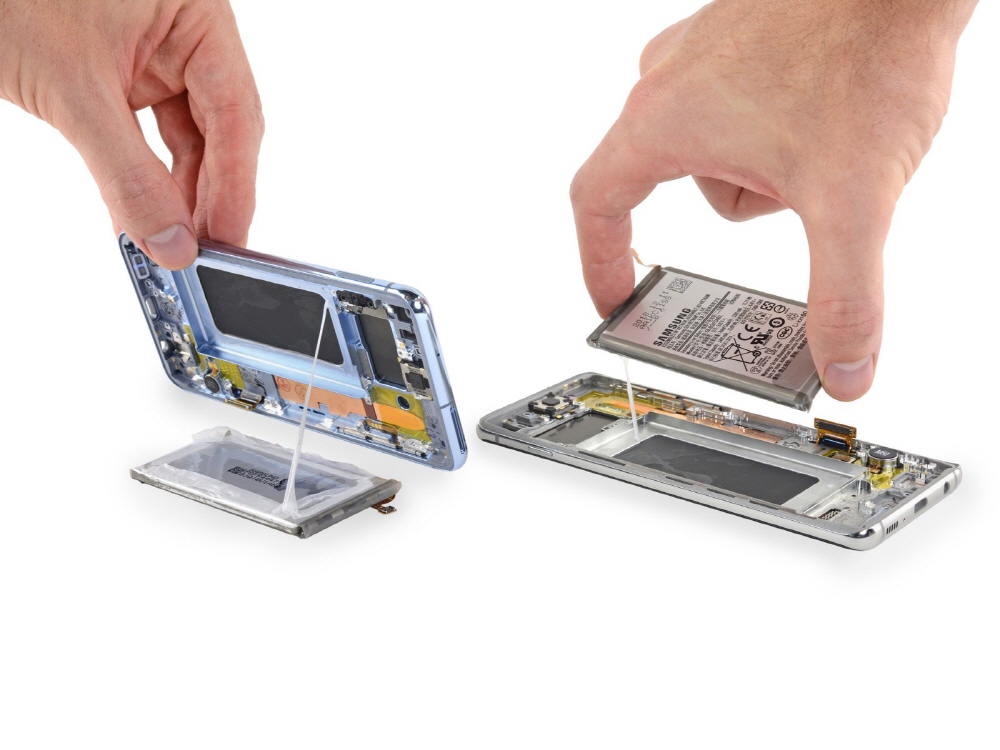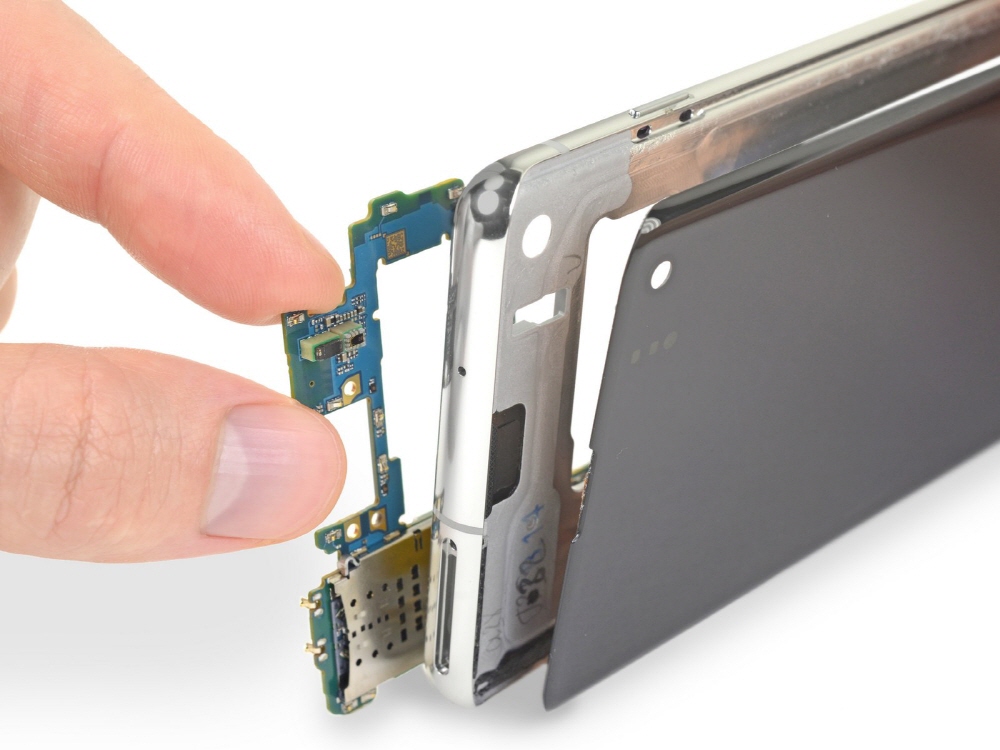 Another feature is the ultrasonic fingerprint sensor mounted on the back of the display. Thinking about fingerprints, it's easy to think of the circular sensor parts that most smartphones adopt, but the actual sensors are square rectangles.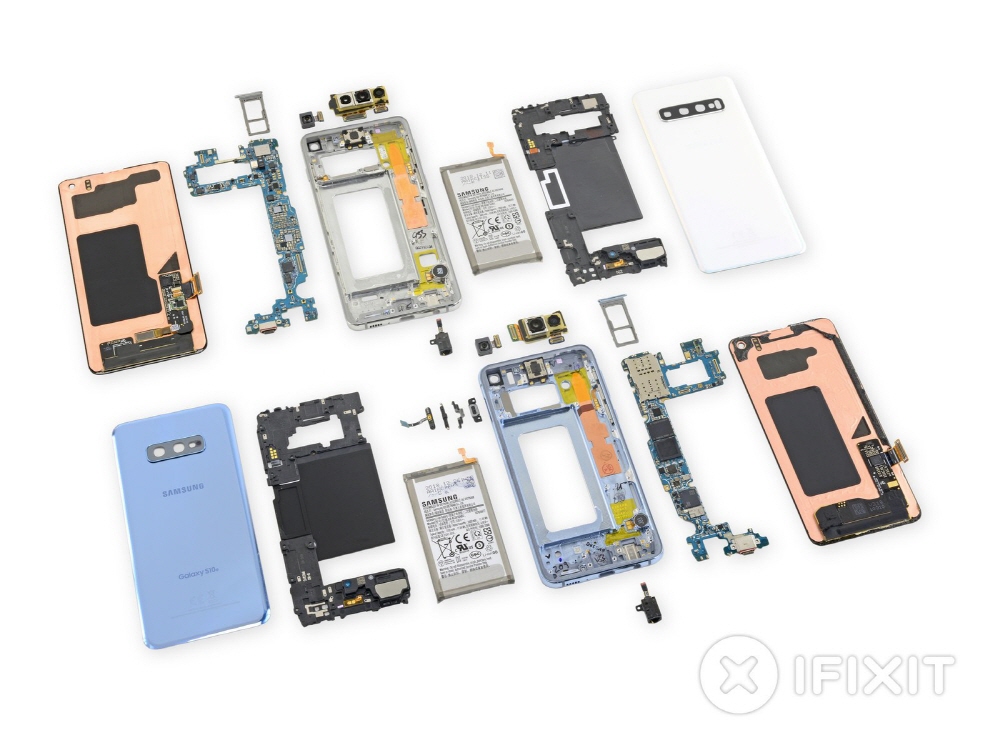 The iPix It scored three points out of ten on the Galaxy S10 series according to the difficulty of repair. The reason is that many parts are modular and battery replacement is difficult. For more information, please click here .