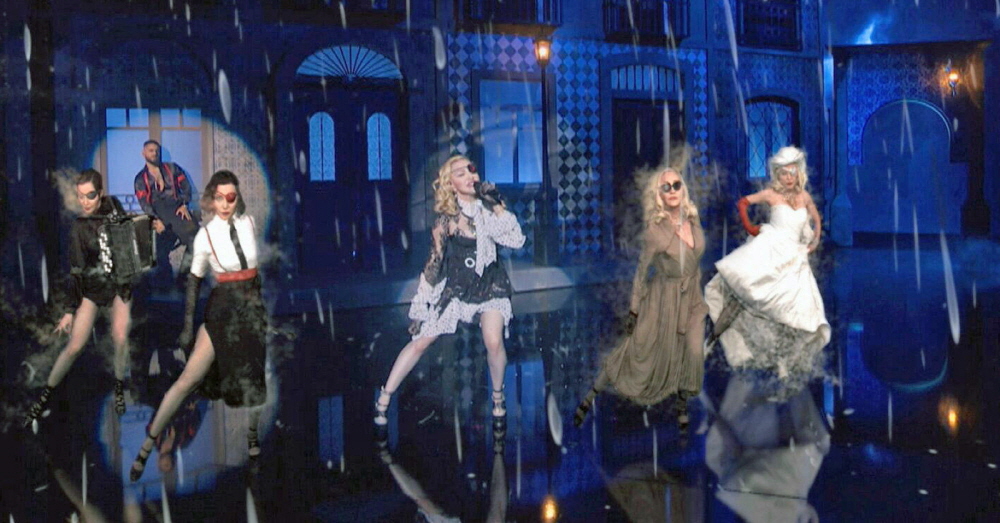 The most attention-grabbing part of the Billboard Music Awards held on May 1 is the Bangladeshi boy band, a domestic idol group. However, attempts to incorporate technology into this space also attracted attention. Madonna, a popular pop artist, has just released her latest single, Medellin.
Madonna gathered her attention with a performance by Malumma, a singer from Colombia, but more than that, she directed augmented reality technology and made five Madonna appear at the same time. Of the five Madonna appearing on stage, the real one is the first to appear. The other four are 3D avatars created by Unreal Engine.
In the video, four avatars do not appear through holograms. But in reality, 3D avatars are synthesized in the video, so if you are in the field, you can not really see it. In the second half of the video, there are four avatars standing on the mini-stage, but this is also why the people in the venue only see the inside stage.
This video production was done by the AR company Sequin. SEGIN is producing a video that incorporates augmented reality technologies such as Super Bowl this year, and using Madonna's volumetric capture technique to acquire 360-degree video data for this video, . This makes it possible to reproduce 3D avatars more realistically, but only in the image, unlike holograms that have a 2D feel depending on the viewing angle.
Unreal Engine now shows that it is used not only for games, but also for movies, VRs, and ARs. For more information, please click here.