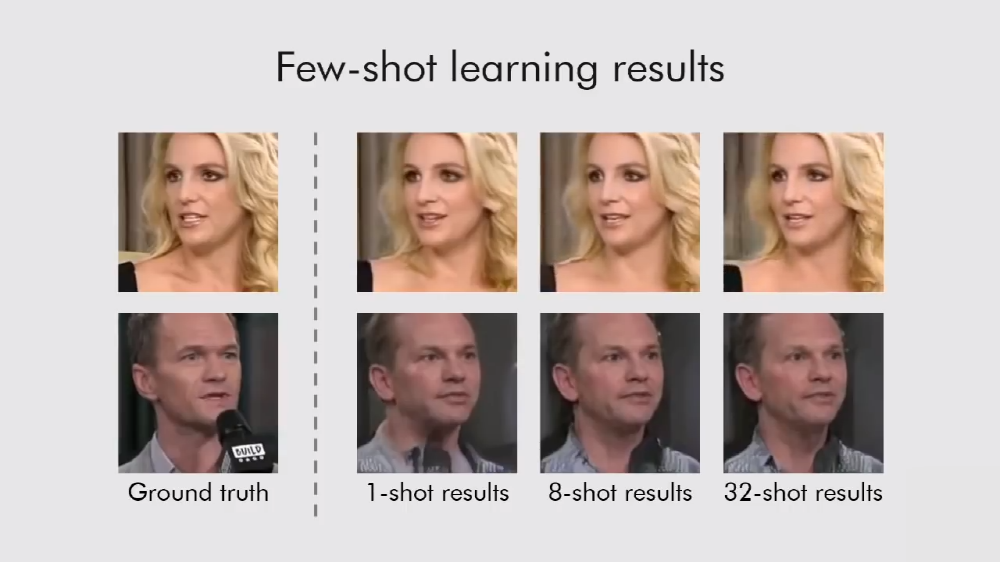 The Samsung Electronics Artificial Intelligence Center in Moscow, Russia and the Scorcova Science and Technology Research Center in Russia have developed a model that allows people to create animations instantly from images without using techniques such as 3D modeling. This technology can expect digital avatar applications to be used in games and video conferences in the future.
This model is based on a series of images that are used to train people to create new images. For example, if you study 8 photographs as a model and input a conversation image, you can extract a frame composed of eyebrows, eye, nose, mouth, and jaw line from the original image, add frame motion to the learned image, .
Existing models needed training through massive image data, but this model can create animations with just one picture. Of course, as you increase the number of training data, such as 8 or 32, animation moves become more natural. However, there is no big difference in the movement itself, and it is possible to create quite natural painting animation with one chapter.
In the learning stage, three kinds of neural networks are trained through a large scale image data set. In this image shot learning, the generated network and the discrimination network parameters are initialized in a unique way so that they can adjust tens of millions of parameters and train quickly according to images,
If you have only a few pictures, you can create a smooth conversation animation tailored to the face part frame, and it is also possible to create a new painting animation based on the frames taken by the self. Animation can also be created in one piece of image data. For example, unlike Marilyn Monroe, it is possible to create animations that freely talk freely between photographs of great people such as Einstein. For more information, please click here .