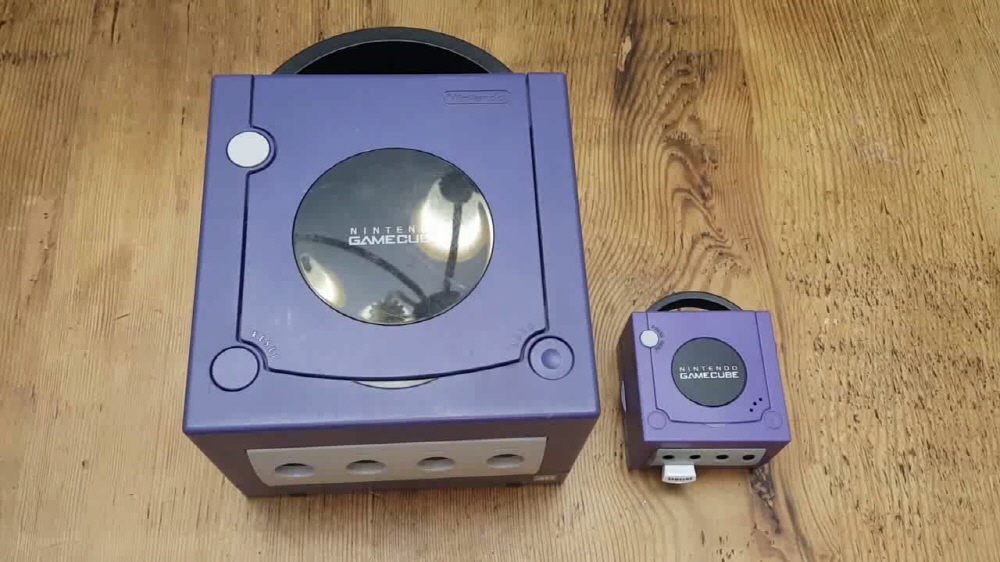 One Yu Tuber draws attention by creating a GameCube classic mini with a tenth of its original size. The size was reduced, but the port for the controller was also equipped with four, and the back LED function was reproduced. Of course, you can enjoy the game properly.
Even when miniaturizing, the ROM data and the play data can be stored in the USB terminal instead of excluding the memory. I plugged the USB controller adapter for the top (Wii U) game cubes into the USB terminal and plugged the adapter into the 3.5mm jack. Also, since it is so small that it can not accommodate a single CD, it also excluded disk drives.
On the rear, I have a micro USB connector for power and a 3.5mm jack for video output. If you only have an adapter, you can connect to the display and play the game. I also modified the game cube controller that I sell with a small key chain so that I can use it as a controller. For more information, please click here .