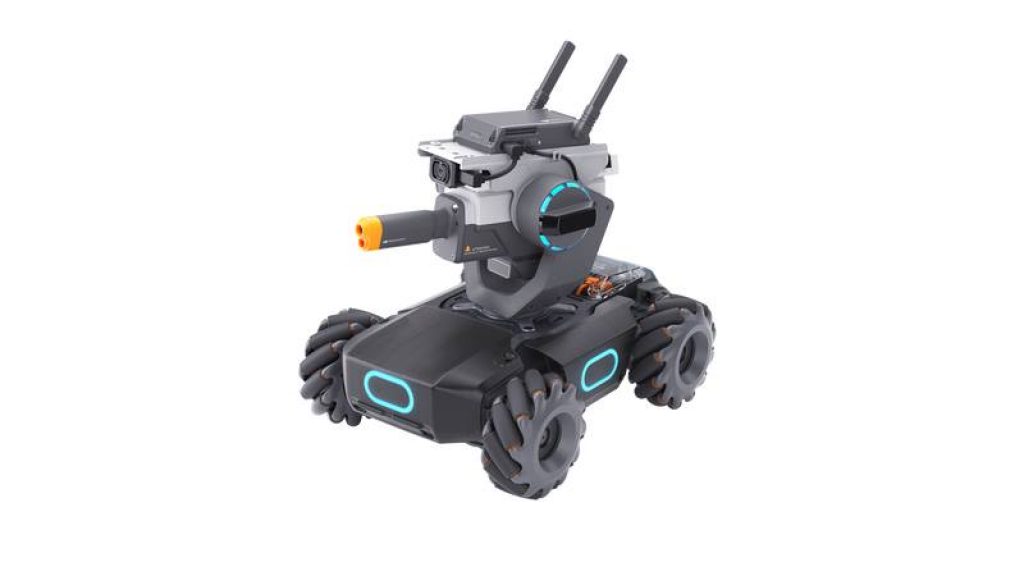 RoboMaster S1 is an educational intelligent robot released by DJI.
This robot was born through RoboMaster, a robot competition sponsored by DJI. It can be connected to a PC or mobile terminal via WiFi, or can be operated with a touch panel or game pad. The image is like a drones running on the ground.
It has a wheel that can be moved to the front, rear, left, and right sides and has a camera capable of shooting 1920 × 1080 30 frames. Gimbal can also be installed to reduce the shaking as much as possible. In addition, it is possible to have a blaster that can fire infrared or gel material and enjoy up to six teams fighting each other.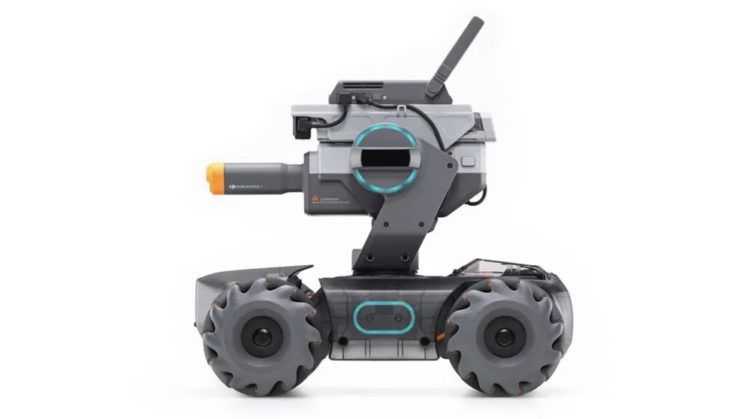 Of course, this is not just an educational robot. RoboMaster S1 can detect markers using the camera or recognize people or other S1 robots. You can also use scratch and python to program actions to run along a marker, change behavior by gesturing, move around the field automatically, and attack if you spot an enemy.
Controllable modules include motors and heat detectors, infrared sensors, LED lights, vision sensors, microphones, speakers, and gyroscopes. In addition to full automation, you can customize the attack by manually automating attacks during the battle. The internal removable battery can be used continuously for 35 minutes once it is charged. For more information, please click here .