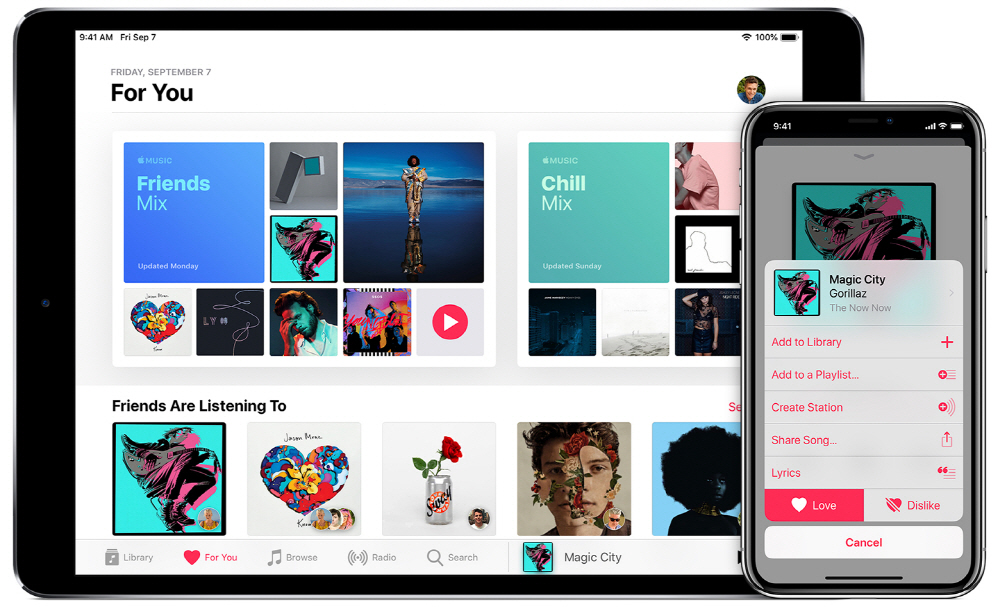 Eddie Q, senior vice president of services at Apple, said the number of paid members for Apple Music, its music streaming service, has surpassed 60 million in four years.
He said in a recent interview. The number of paid members for Apple Music was announced at the end of January of this year to be 50 million, but it has increased to 10 million in five months. Of course, according to reports, Apple's 60 million number includes customers using the free period. This means that not all 60 million people pay regular subscription fees.
Nevertheless, Vice President Eddie Q was satisfied with the increase in subscribers and said that Apple is working toward completing the platform across a variety of devices. It was also said that Apple Music's radio station Beats1 had tens of millions of listeners.
He also said that regarding the abolition of iTunes on macOS and the splitting of TV, music, and podcast applications, he believes that Apple Music is absolutely superior in all respects.
Spotify's dominance in the global music streaming market remains unwavering. As of December last year, Spotify also announced that 96 million of its 270 million active users are in the period of using paid members or paid services. However, the fact that the number of paid members of Apple Music has increased by 10 million in 5 months can be said to be a fairly fast pursuit speed.
Apple and Spotify are confronting EU antitrust authorities over complaints. As the gap between the two companies' share of the music streaming market decreases, it is highly likely that service competition and disputes outside the market will intensify. Related information can be found here .