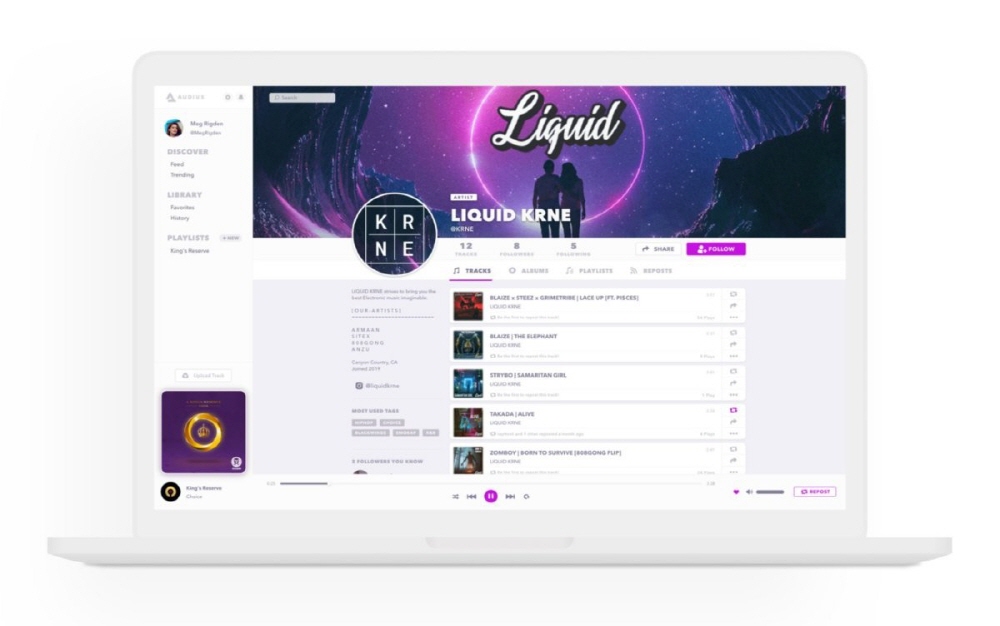 Audius is a music streaming service using blockchain technology. With the delivery of music from independent artists as a major service, music producers themselves can open a library directly and freely in Audius. Users can interact with artists through this. Simply put, Audius provides a place for exchange and allows artists and users to manage and deliver music.
Likewise, there is of course a sound cloud as a service where artists can freely upload music to the target site. However, the biggest difference is that Audius uses a blockchain. It is explained that the security is high and the copyright rights information of the work is also protected by building it as an open source protocol on the blockchain.
At the time of service, more than 100 artists are participating, but since Audius provides the service for free, there is currently no profit enough to distribute to artists. However, it is said that 90% of the profits will be distributed to participating artists by allowing them to earn subscription services and advertising revenue by the beginning of 2020. Related information can be found here .