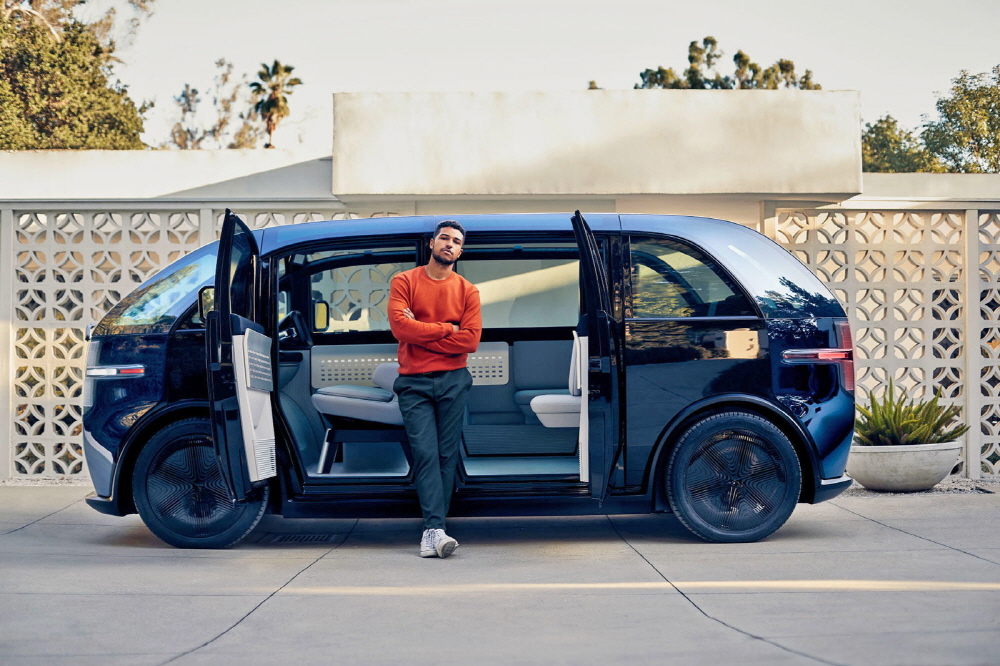 Canoo is an electric vehicle startup located in California, USA. The company has announced a subscription-only electric vehicle. The goal here is called Netflix for the automotive industry.
Canoe is a company (Evelozcity), which was originally founded by three people from BMW and raised $1 billion. By changing the company name, it announced that it would start a business specialized in a subscription business model.
Canoe's electric car has a luxurious design that looks like a space age transport pot. It has realized a large space that can comfortably ride 7 people while maintaining the small size of the existing compact car. The curved bench city is designed on the entire back so that you can feel more like a sofa than the existing seats. Not only that, but it also supports the ability for everyone in the vehicle to control music or air conditioners with a smartphone or tablet.
The canoe vehicle is equipped with an advanced driving system with 7 cameras, 5 radars and 12 ultrasonic sensors and monitoring functions. These sensors detect nearby objects or other vehicles using deep learning algorithms for driver and passenger safety. It is said to support a continuous range of up to 402km with an 80kWh battery.
This structure is designed as a skateboard platform in which the battery pack, electric motor, inverter and vehicle drive are integrated. Canoe is planning to launch three electric vehicles under 50,000 dollars in 2021, and this platform will also be applied.
Canoe is aiming to begin vehicle testing this year and start service in Los Angeles by 2021. The subscription method in which an individual does not own a vehicle leads to the supply of electric vehicles using resources such as automobiles and suppression of greenhouse gases. Related information can be found here .