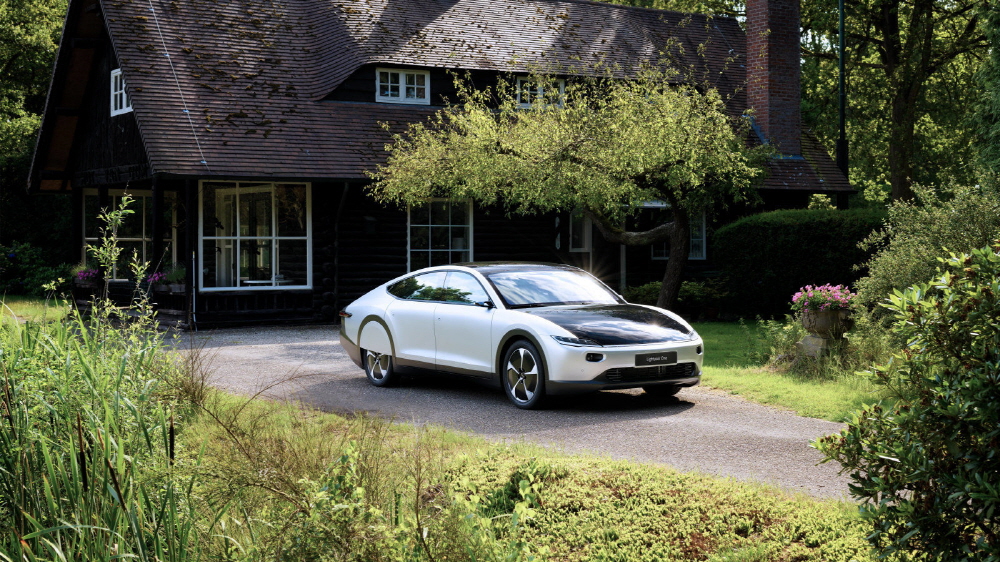 One of the things that anyone considering buying an electric car cares about is the range. Unlike regular engine vehicles that can drive hundreds of kilometers on fuel, electric vehicles have to stop at the charging station for at least tens of minutes if they run out of battery. At that time, you can think that if you change the roof and bonnet of a car with solar cells, it will run a little long distance.
Dutch company Lightyear announced the lightyear One, an electric car that embodies this same idea. The installed battery can run up to 725 km in the WLTP cycle and has the feature of increasing the mileage with solar cells. Unlike Tesla and existing electric vehicles, it can travel long distances because it can be driven without relying on charging infrastructure.
Lightyear One consists of a 5m2 solar cell with an area of the roof and bonnet hood protected by safety glass. Of course, the weight is also quite light. Because it is lightweight, it means that power can be secured without burdening fuel economy.
The built-in battery can be charged for 400km overnight using a 230V socket. In the case of solar cells, the range can be increased to 12 km per hour. If a large-capacity battery is installed, it is possible to drive while replenishing the battery with solar cells, so it is an electric vehicle, but it is also a solar vehicle. 5In fact, the founder of Lightyear participated in the World Solar Challenge held in Australia during his school days and won the 2016 championship. It is said that Lightyear was established to make cars that can be mass produced and sold based on the know-how at this time.
Lightyear One priced the first 500 units it produced at $135,000. Even if the shipment is early, it is said to be after 2021. It is priced no different from a high-end sports car, but it can be attractive in that it can drive long distances without a charging environment. Related information can be found here .