NVIDIA announced the NVIDIA EGX Edge Supercomputing Platform, which combines AI and CUDA-X libraries, which combine functions for real-time ray tracing, and a certified GPU server.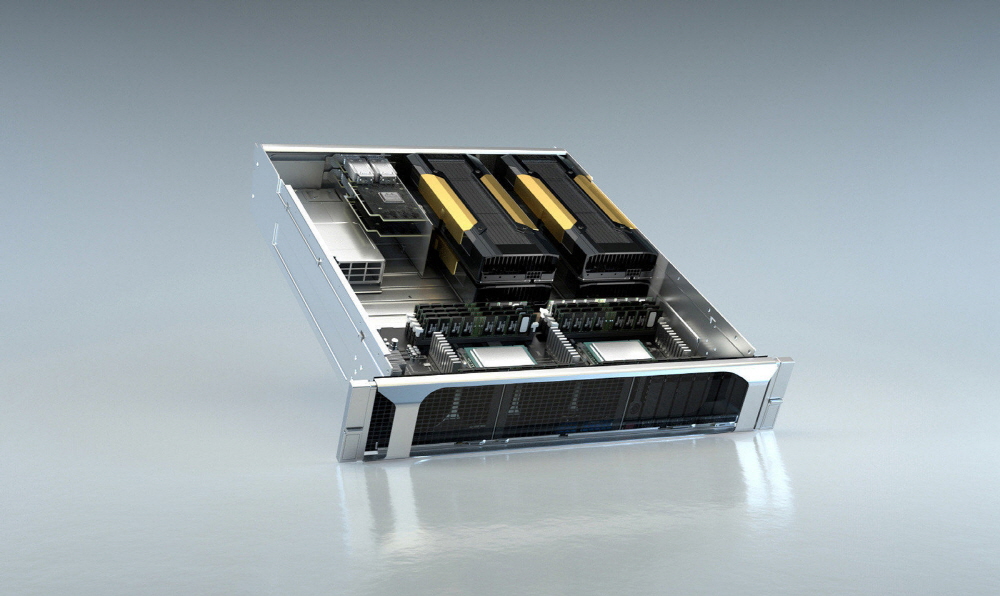 Nvidia is describing EGX technology as a cloud-native platform that processes streaming data at high speed from cameras and sensors installed in production inspection lines or on the street at the production site and provides next-generation AI and IoT.
This system is being introduced by large corporations such as Wal-Mart, Samsung Electronics, P&G, and BMW supported by Microsoft Azure and Azure AI, and large cities such as Las Vegas and San Francisco. Wal-Mart, for example, has applied EGX technology to its retail research facility in New York to help customers analyze and improve shopping behavior in stores. It is said that the Wal-Mart system can process more than 1.6 TB/sec of data in real time through analysis prediction, such as shopping in any order or whether the optimal shelf is placed.
In addition, Samsung Electronics designs and manufactures semiconductors, and BMW is using EGX technology for camera and sensor data processing to automate production vehicle inspections. NVIDIA provides various types of applications, such as the NVIDIA Metropolis application, which streamlines urban traffic and crowd flow. Among them, it provides flexibility for 5G wireless networks and new services such as AR and VR.
Of course, such a system is an application program that the general public can hardly see in front. If you can use such a system at work, you may feel the effect on your skin. NVIDIA says more than 100 companies around the world are already using its technology. Related information can be found here .