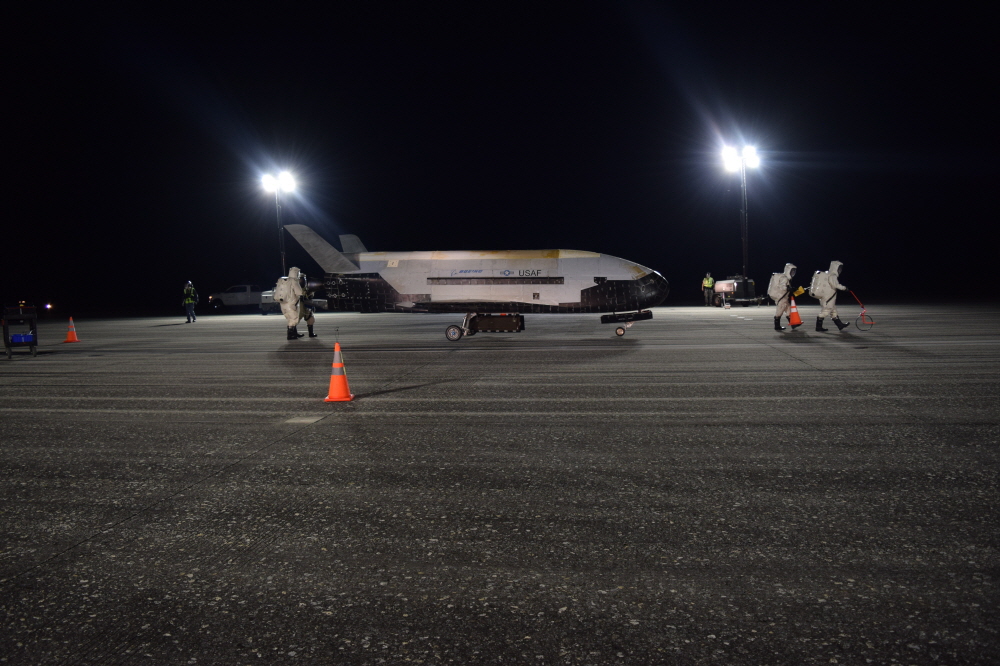 The U.S. Air Force's unmanned space plane, the X-37B, landed at the Kennedy Space Center in Florida on October 27 after completing its longest record of 780 days orbiting Earth.
The X-37B is a project in cooperation with NASA, the U.S. Defense Advanced Research Projects Agency, and the U.S. Guchining, and an unmanned testing machine was developed by Boeing. The X-37B has said it is undergoing tests aimed at operating a low-risk and reusable spacecraft, but the specific mission details are confidential. It is not known what kind of experiment is actually being conducted.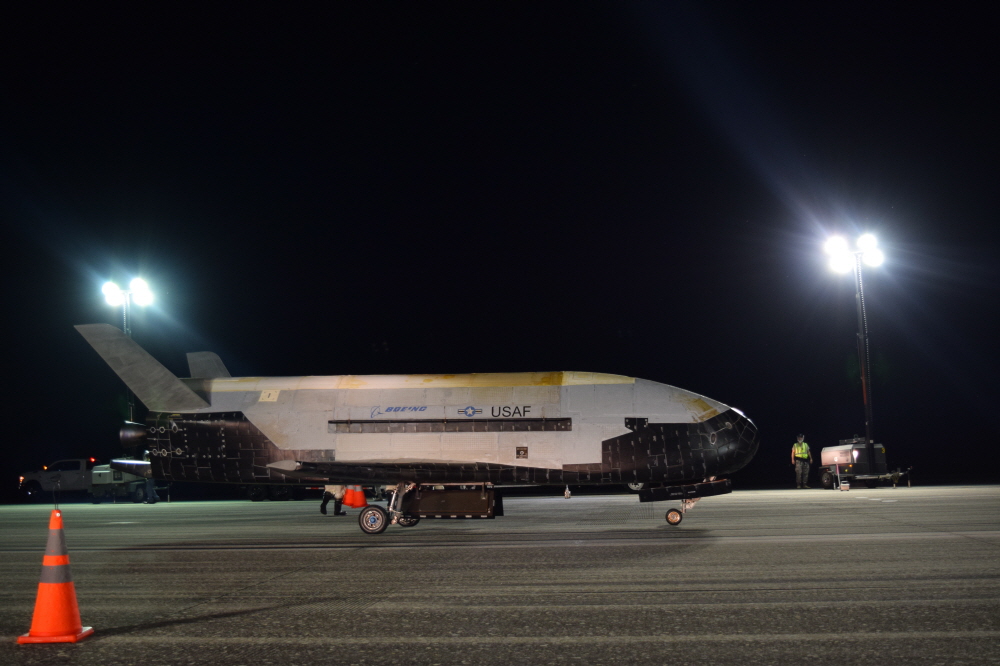 The X-37B was launched on September 7, 2017 using SpaceX's Falcon 9 rocket, and began its fifth mission.
The X-37B's mission continuous flight time has been increased to 225, 675, and 717 days so far. In August 2019, it broke its own record for more than 718 days. On October 27, at 3:51 EST, the X-37B landed at the Kennedy Space Center shuttle landing facility. It has completed its longest orbiting mission on Earth for over 2 years and 50 days.
US Air Force Secretary Barbara Barrett said the X-37B is demonstrating the importance of a reusable space plane. The X-37B has so far raised US space capabilities through missions. The U.S. Air Force Chief of Staff David Goldfin said that the safe return of the X-37B to the ground, which broke its longest record in orbiting Earth, is the result of an industrial innovation partnership with Earth. He said there would be no more limits.
According to the U.S. Air Force, the X-37B's sixth mission is scheduled for 2020, and will be launched by Falcon 9 rockets from Cape Canaveral Air Force Base in Florida. Related information can be found here .