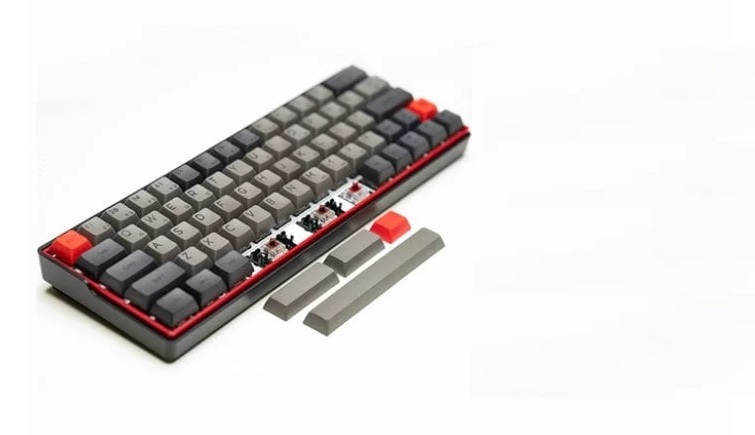 KEMOVE is a keyboard with space keys arranged in two divisions. It is a compact mechanical keyboard with HHKB type key layout and is divided into a model without a 61-key numeric pad and a model with a 64/66 key type. Of these, the 64/66 key type model divided the space key into two.
This product supports both USB Type C and Bluetooth connections. It supports macOS, iOS, Windows, and Android, and can be used by connecting up to three devices. You can configure the settings by using Windows dedicated software. Even if you are a Mac user, once you set it up in Windows, it saves the settings so you can continue using it. In addition, there are two types of ISO layout and ANSI layout.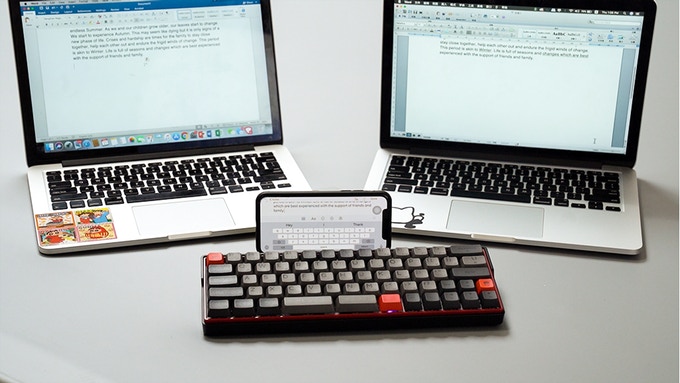 This product was raised through crowdfunding site Kickstarter. More information on the product can be found here .