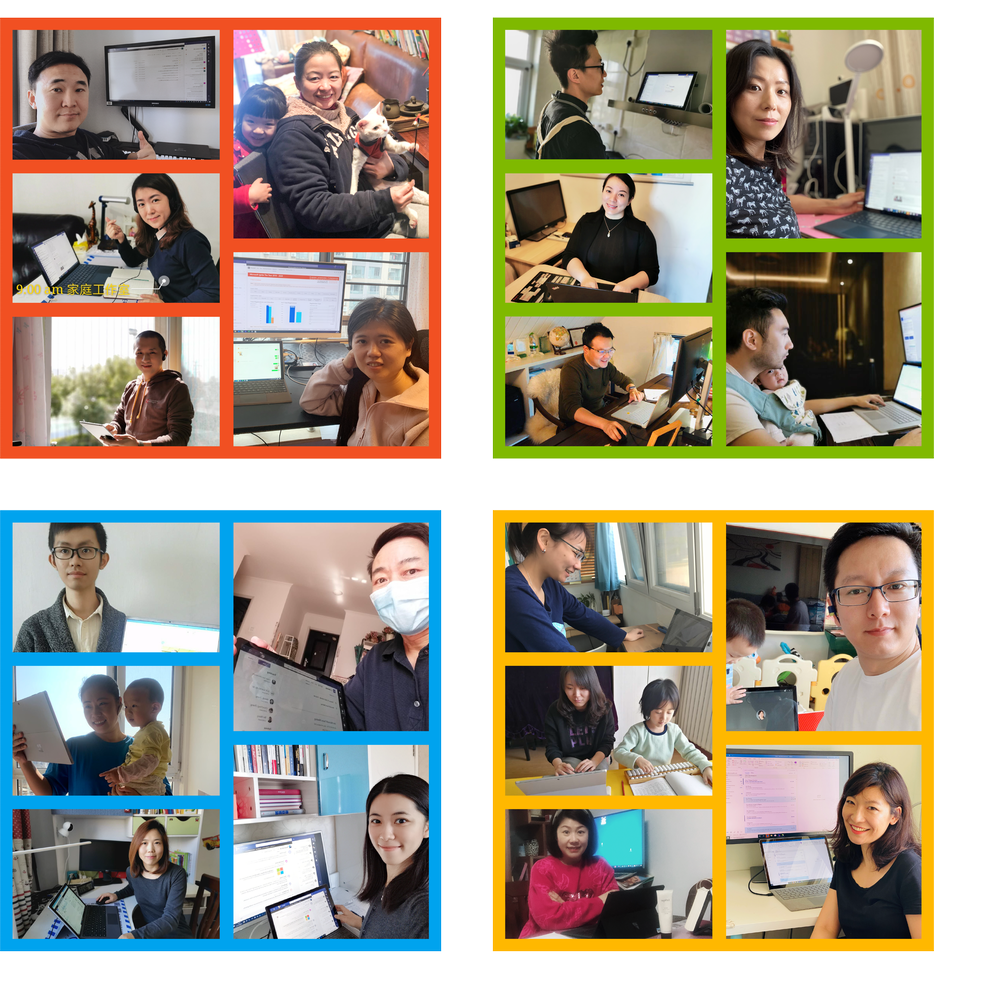 On March 2 (local time), Microsoft released the know-how gained through Remote Work, which is being implemented by a Chinese subsidiary. Through this, the experience is summarized, such as making time to move the body and not to postpone the meeting as it is at home.
According to this, Corona 19 is affecting the lives of people around the world, and new regulations on travel restrictions and large-scale gatherings in public places have been heard. Lily Zheng, director of Microsoft China, lives in Shanghai. Lily Zhang wrote an email to a Chinese customer and shared the information the team learned through RemoteWork due to Corona 19.
She says remote work is rapidly spreading as Corona 19 is raging and affecting millions of people in China. All schools, hospitals and businesses across China are now temporary but decentralized.
There may be situations in which remote work is suddenly necessary, such as an outbreak of a virus such as Corona 19 or an emergency such as unexpected weather. There are three lessons she has learned over the past few weeks for practicing remote work.
She explained that while her team had become accustomed to RemoteWork, there were three things she needed to keep it going over the past few weeks. First, stay healthy. The purpose of switching to Remote Work was to minimize contact with the virus and maintain body health. As much as you work from home, you have to make time to move your body, eat well, and enjoy a real rest away from the screen in front of your PC. The advice is that when working with remote work at home, it is important to maintain health in terms of mental health.
The next thing is to run all events. During the period of remote work, the temptation arises to postpone all work. However, a team that succeeds in remote work somehow finds a way to solve it online. If a 1:1 meeting was scheduled, proceed as it is. Large-scale meetings are also held. If you are ready to brainstorm your latest presentation, do it through a video conference.
The following is support for team members. In this experience, he explained that he knew that supporting other members is the secret to being able to be active and maintaining vitality. Teams use online tools outside of work, sharing photos of family and pets, or checking their appearance all day long. Not only can you encourage each other to increase morale, but you can also increase teamwork by working from a distance.
She also introduced ways to lead organizations to success, which she learned from clients who practiced remote work. First of all, quickly setting up a means of communication. It's more important than ever that all employees can get an overview of the business if they do remote work. Microsoft customers such as large Asian-based companies and insurance companies are providing video messages for their employees so that everyone has access to the latest information. In addition, while working from home, video recordings should be prepared for employees with child-rearing or other challenges, and consideration should be given to people who cannot participate in real-time meetings and live broadcasts to watch later.
The next thing is to find a way to move forward. It's easy to think of putting off a plan until everyone gets together, but somehow you have to find a way to move forward. Like many schools start classes online as scheduled. Schools are carefully communicating assignments and other information so as not to overwhelm the burden of students, such as creating clear schedules to support students or holding events to raise morale such as cooking challenges.
The next step is to turn large meetings online. Some of the team members are familiar with phone or video conferencing, but large formal meetings can also be held online. A hospital in Dalian uses Microsoft Teams to conduct large-scale employee meetings. The key to making an online meeting successful is to make sure that when you start a meeting that prepares a clear agenda, you need to make sure that you have a good note of what to do if you have a problem, such as voice, so that you can share it later and follow up. Also, if you can get permission from the company, you can record meetings for people who cannot attend. Related information can be found here .