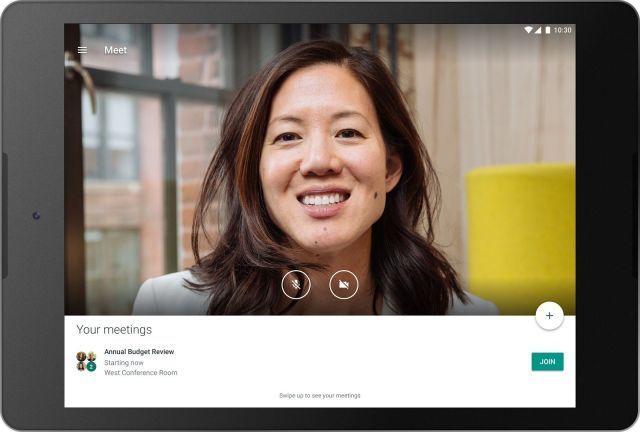 Google Meet, an online video conferencing tool provided by Google for educational institutions and businesses, is showing significant growth as remote work and online classes increase in line with the Corona 19 epidemic. In the meantime, Google is planning to add the ability to make calls from Gmail with the new Google Meet feature, and to add a gallery view such as Zoom, an online video conferencing tool.
Google Meat is a video conferencing tool introduced for educational institutions and companies, not consumers. After January 2020, the number of users is growing faster than any other Google product service. Javier Soltero, vice president of productivity tools G Suite, explained that the rapid increase in demand for video conferencing tools has led to the introduction of Google Meat and Gmail integration sooner than planned.
Through the integration of Google Meet and Gmail, commercial users can start video conferencing using Google Meet from the Gmail screen. According to Google, an item called Mitra appears in the Gmail sidebar, and you can click it to start a Google Meet meeting right away. When starting a meeting, a unique URL is created so that the user conducting the meeting can send the URL and invitation code to G-mail for a smooth meeting.
The integration of Google Meat and Gmail will take place sequentially from April 16th. Google says it will make it easier for them to use it as more people work or learn from home. In addition, only the web version of G-mail supports the integration function with Google Meat, but it is said that the mobile version of G-mail will also support it later.
In addition to the Gmail integration, the new feature of Google Meet, which Google is scheduled for, is planning to release a feature that displays a large number of participants as thumbnails, such as the gallery view in Zoom, a competitive video conferencing tool. In Google Meet, up to 16 participants can be displayed in a grid, and meetings can be held while watching many participants' reactions. In addition, Google Meet plans to improve the video quality, so when making a video call in a dark environment, it will improve the image quality or introduce a function to block background noise such as keyboard type sound and door closing sound. The gallery view function and video call quality improvement will be released at the end of April.
Google is focusing on securing new users by providing some paid Google Meat features for free until September 30th. In the field of video conferencing tools, there are many competitors such as Zoom and Microsoft Teams, but the security of Zoom is holding back and Microsoft Teams is said to be difficult to install when introduced. Related information can be found here .