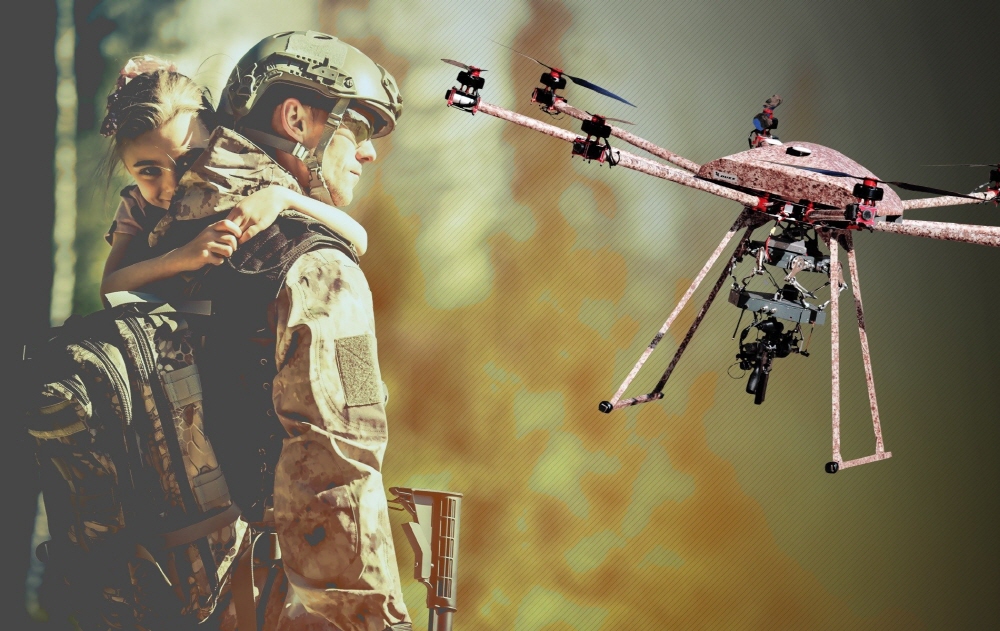 It is said that the UK Ministry of Defense has partnered with an anonymous company to develop the i9, a 6-axis hexacopter drone with dual shotguns.
It is said that even in a narrow room that is considered difficult to control due to the weight of the payload, it can smoothly fly the drone to set targets and fire shotguns in turn. It is to provide full-fledged military small drones to the Ministry of Defense. If necessary, it is possible to change the shotgun to a rocket cannon, and it is said that it has the ability to send a terrorist or the like to a hidden building and kill the target from a distance.
Military use of UAVs and large drones is already being carried out by countries around the world with AI. However, as the performance of small drones is now greatly improved, it is evolving to the level where AI and weapons can be used together. In the United States, the 8-axis drone Tikad, developed by Duke Robotics, is known to be armed and adopted by the US Department of Defense.
Of course, concerns over ethical aspects of drones' robotic weaponization are also rising. Both the i9 and the T-Card are designed as systems that require control of a manipulated soldier to fire bullets, and autonomous drones do not fire at will without human intervention. However, such a problem can be pointed out if the development of AI unmanned drones is proceeded. It is said that China, Russia, Israel, and Korea are developing autonomous flying weapons that provide shooting capability by AI. Related information can be found here .