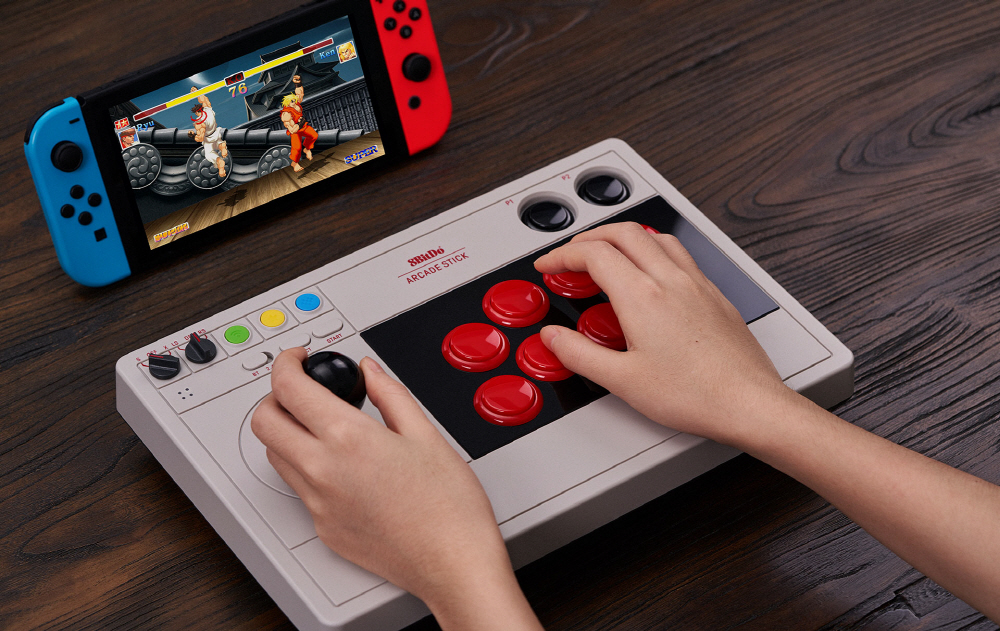 Arcade Stick is an arcade-style game controller that can be used on Nintendo Switch and PC, introduced by 8BitDo in Hong Kong, which makes retro game console controllers. The external design took a form that was homage to the NES (Nintendo Entertainment System).
This product supports 8BitDo Ultimate Software, and allows you to switch between P1 and P2 buttons located at the top right of the body, change mapping, and use a macro function that combines saved user profiles and buttons.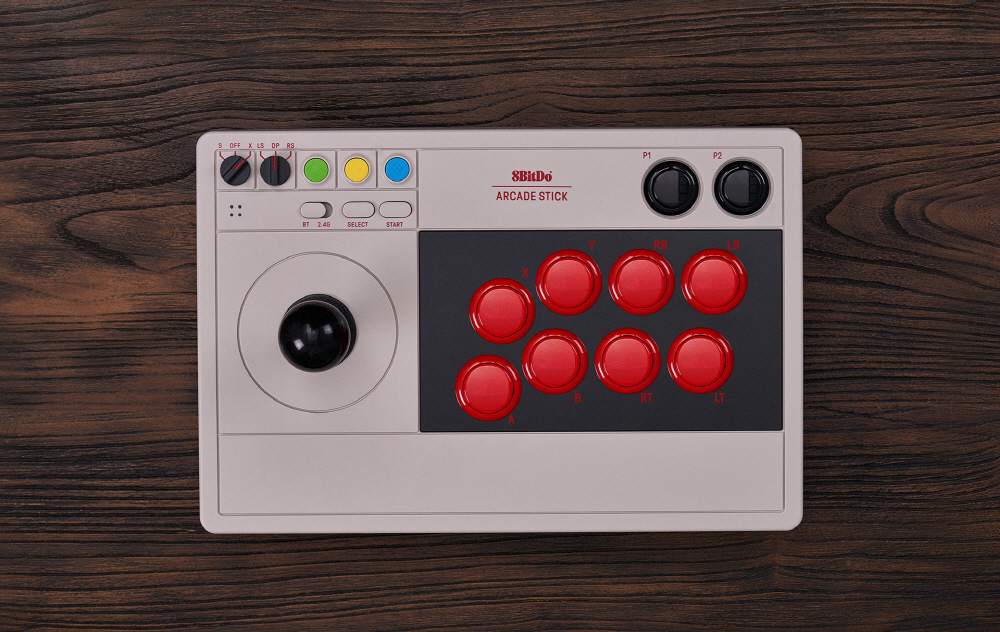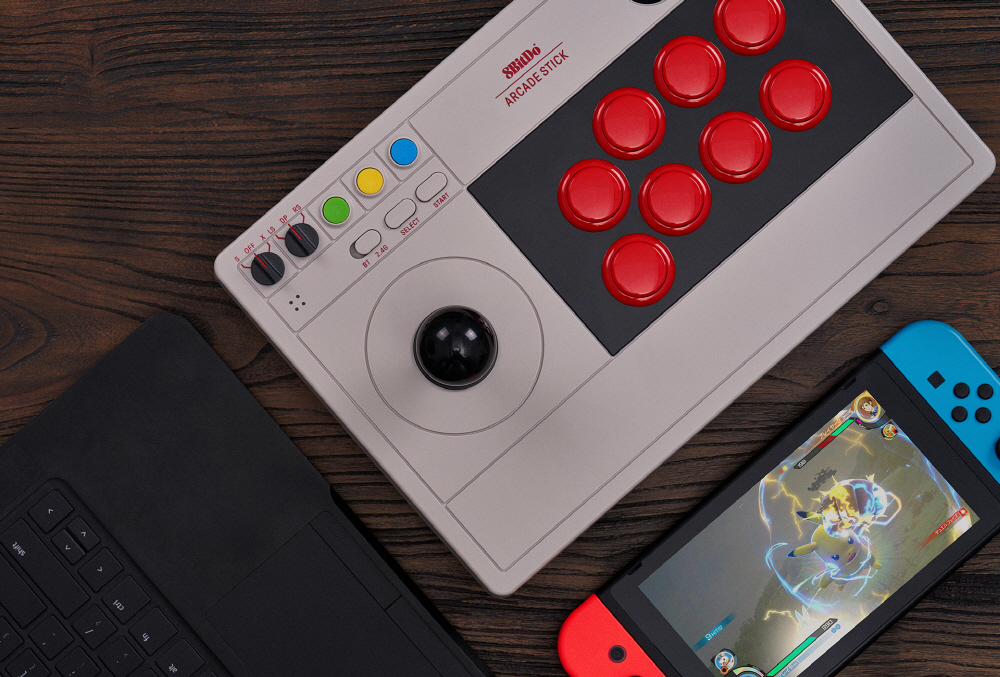 The connection to the Nintendo Switch or PC uses a Bluetooth or 2.4GHz wireless receiver, and a wired connection through a USB Type C cable is also possible. The switch mode can be switched with the handle located on the upper right of the main body. There is a built-in 1,000mAh battery inside, and it can be used for 40 hours through 2.4GHz connection and 30 hours through Bluetooth.
The sticks and buttons can be replaced with other products using the same mount by adopting a universal mount. It is also possible to change the stick to a D-pad or to an analog stick among L and R. It also has a dedicated button that functions as a switch joy-con home button and a capture button. The price is $89.99. Related information can be found here .