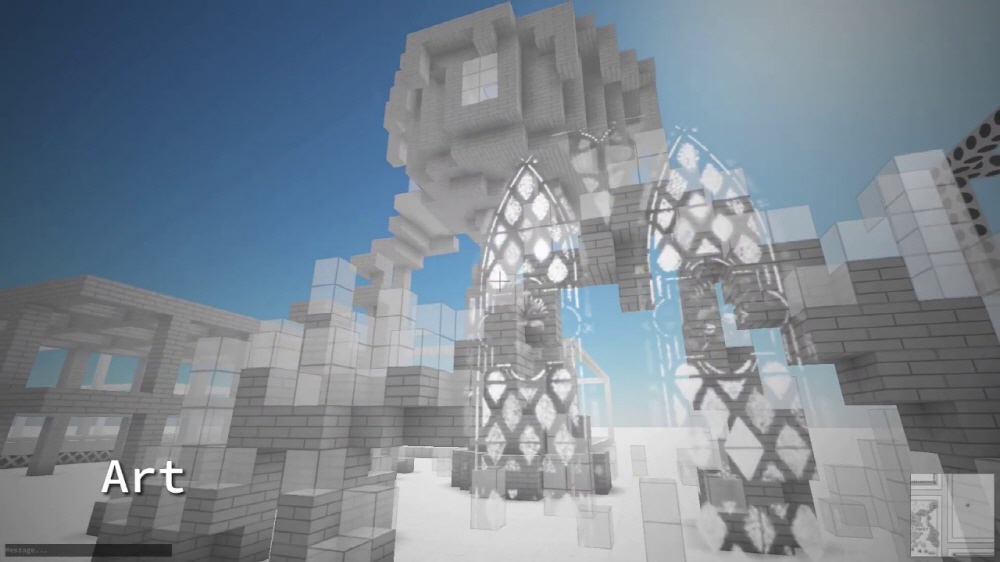 Cryptovoxels are virtual worlds on the Internet that you can use as a browser or virtual reality headset. You can freely roam the vast world and enjoy buildings made by various users. Upon entering the site, you can also chat through the bottom of the screen. The chat log is displayed on the left side of the screen.
Also, a map is displayed in the lower right. Cryptovoxel is a sandbox type like Minecraft, and it doesn't have a track record or goal, it's the player's freedom to do anything. If you just wander around the world, you can enjoy it for free, and if you buy land, you can freely build buildings. Currently, there are 31 regions and 4 islands, each of which is owned by different owners and has unique structures. In addition, user events can be held at the event stage and live houses. You can also embed YouTube videos.
Here, as stated earlier, you have to buy a lot to build a building. The parcel sells a new lot every Wednesday. Purchase can be made through Ethereum, a cryptocurrency. Related information can be found here .