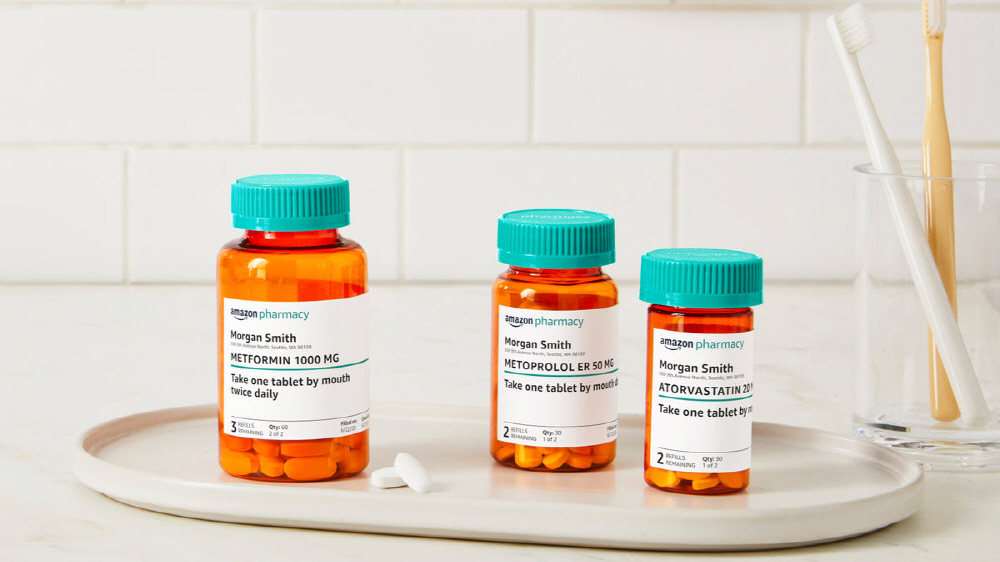 Amazon launched Amazon Pharmacy in the United States on November 17 (local time) in accordance with a prescription drug order. It started with a ban on going out or refraining from going out due to the corona19 infection, and it is possible to pay for drugs by applying medical insurance, and there are also free member benefits that discount up to 80% on generic drugs.
The online pharmacy service Amazon started offering is a service that allows you to order prescription drugs that require a doctor's prescription at the time of purchase. Amazon users can compare and purchase drugs from multiple pharmaceutical companies through the site or app, or they can stay at home and receive doctor-prescribed drugs. According to reports, Amazon online pharmacies sell prescription drugs such as insulin and metformin used to control blood sugar, and sumatriptan used to treat migraines and headaches. Meanwhile, it plans not to sell drugs that indicate abuse or dependence, which are represented by opioids.
For drugs purchased at Amazon's online pharmacies, not only prescription drugs purchased at regular pharmacies, but even if you do not have other insurance that can cover medical insurance, Prime members receive up to 80% discount on generic drugs and up to 40% discount on brand name drugs. Prime members can also benefit from free delivery within 2 days.
To send a prescription to an Amazon online pharmacy, you can either ask your doctor to send the prescription directly to Amazon, or you can ask the pharmacy chain to send the prescription to you. According to Amazon, it is establishing a system to check whether prescriptions are appropriate to prevent illegal prescriptions or fraud. In addition, Amazon says that the obtained prescription and medical data cannot be used for advertising or marketing without user consent, and is taking measures to protect personal information, such as using inconspicuous packaging for drug delivery.
Amazon online pharmacy said that it has built an online pharmacy with customers as a top priority, and said it will continue to make efforts to enable consumers who need prescription drugs to choose drugs, order the lowest prices, and receive them quickly. Amazon also added that it is important to be able to access the drug at an affordable price, and added that it expects to realize more benefits by providing various benefits to Prime members.
Amazon's online pharmacy will be deployed in 45 US states, and plans to expand its services to non-target regions such as Hawaii and Illinois. We do not yet know about the deployment of overseas services. Related information can be found here .