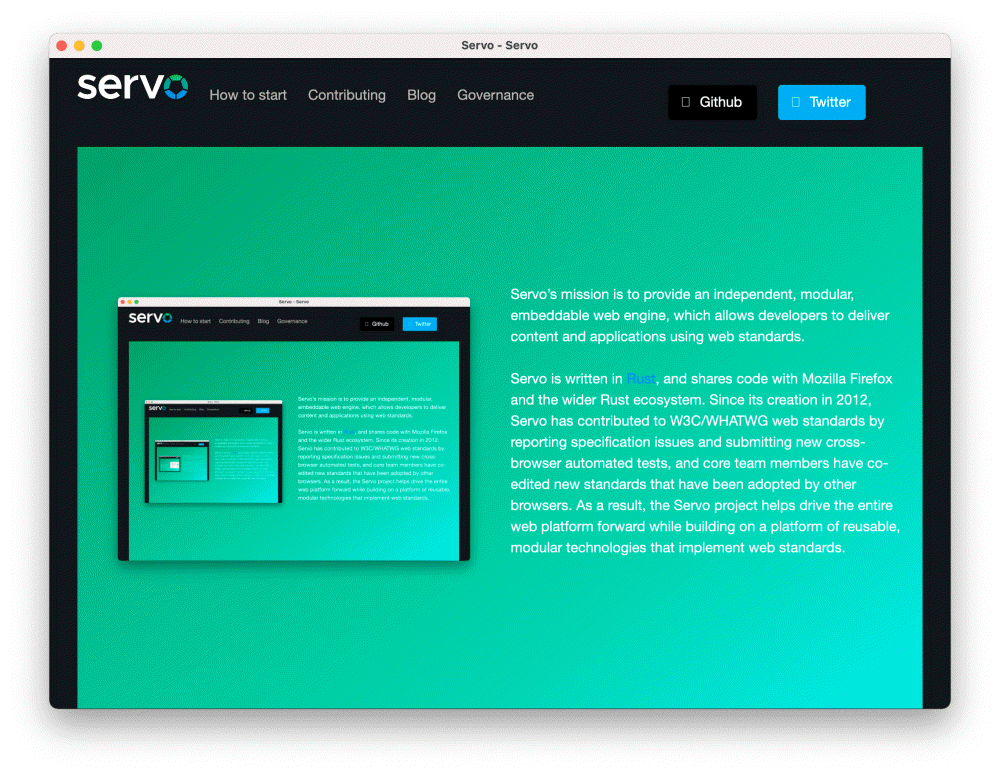 Mozilla, the developer of the web browser Firefox, announced on November 17 (local time) that it will hand over the browser rendering engine Servo to the Linux Foundation, a non-profit technology consortium that supports Linux standardization and growth. Announced.
Servo is an open source high-performance rendering engine designed to work both in applications and in embeds. For development, we used Rust, a programming language supported by Mozilla. Servo accelerates page loading times by independently parallel processing tasks such as rendering and layout, HTML analysis, and image decoding.
Mozilla started developing servos in 2012 and now runs on Linux, macOS, and Windows, and Samsung Electronics has ported them to Android and ARM processors. In addition, the Firefox web engine Project Quantum is also servo-based. In the case of Project Quantum, the official version was released in November 2017.
However, on November 17th, the official blog of Servo reported that Servo was taken over from Mozilla to the Linux Foundation. The Servo project establishes a board of directors and a technical steering committee to lead the project, and the technical committee supports the community to provide a highly functional and safe rendering engine as before.
Alan Jeffrey, Technical Director of Servo Project, said the Linux Foundation has a track record of hosting and supporting the world's most widely used open source technologies. This is a natural base for the Linux Foundation to grow the Servo community and strengthen platform support. Said there is. Adam Seligman, Mozilla COO, said he was pleased to see Servo graduating from Mozilla and migrating to the Linux Foundation, and is confident that Servo will continue to flourish and drive web-based innovation.
Also, Mike Dolan, general manager of the Linux Foundation Servo project, said Servo is the most promising and modern open web engine that uses web technology to build applications and immersive environments, and is pleased to support this important task for decades. He said he was doing.
Foreign media reports point out that Mozilla's financial difficulties are in the background for Mozilla's release of Servo. What triggered the transfer was the decision to restructure Mozilla's restructuring and reorganize its focus on products and services. Mozilla even made a decision in August to fire 250 people, a quarter of all employees, due to the impact on profits from the corona19 epidemic. Related information can be found here .