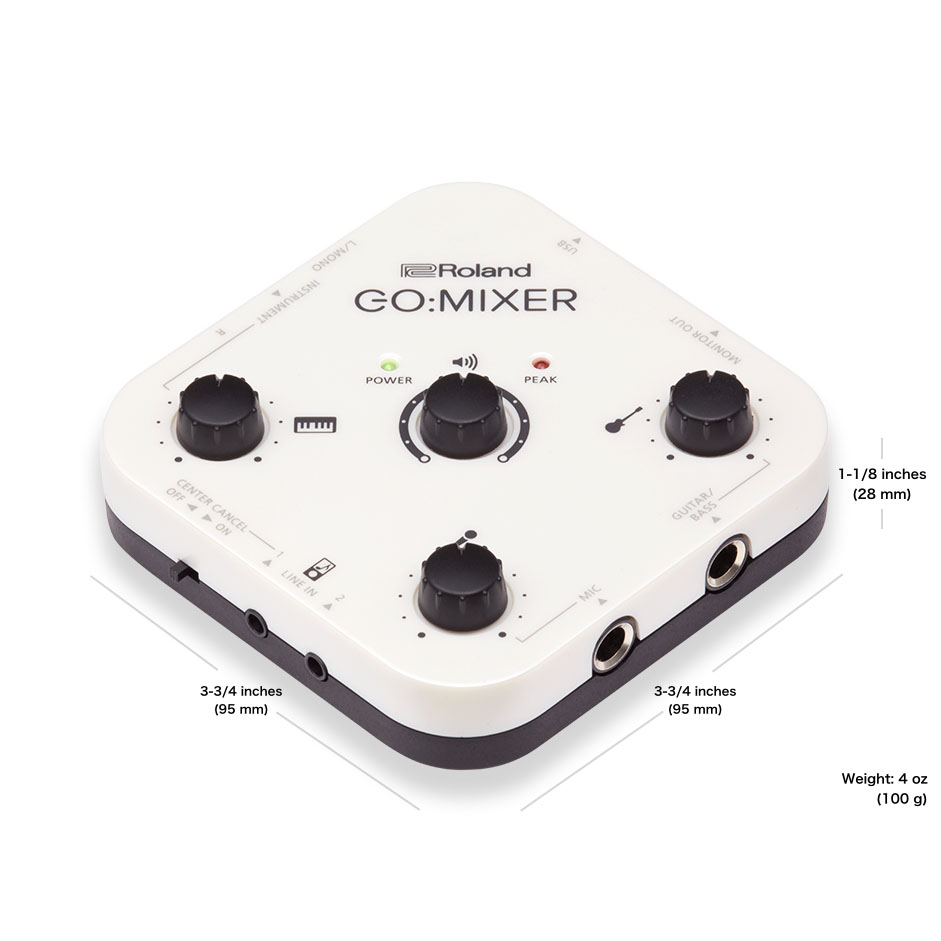 Go Mixer (GO: MIXER) is a product from Roland. This is useful when shooting a video while recording a line on a smartphone. When recording a video with a smartphone, it is difficult to obtain high-quality sound due to unnecessary noise or volume adjustment, and there is no need to worry about noise through the technology that directly records the sound of the instrument.
Go Mixer is a compact mixer that realizes line recording with a smartphone. If you connect a smartphone and a Go Mixer, connect the instrument you want to record, such as a guitar, keyboard, and vocal microphone, to the Go Mixer, you can finish all the preparations. Then, if you shoot a video on a smartphone, the sound can be recorded by line recording and the video can be recorded by the smartphone.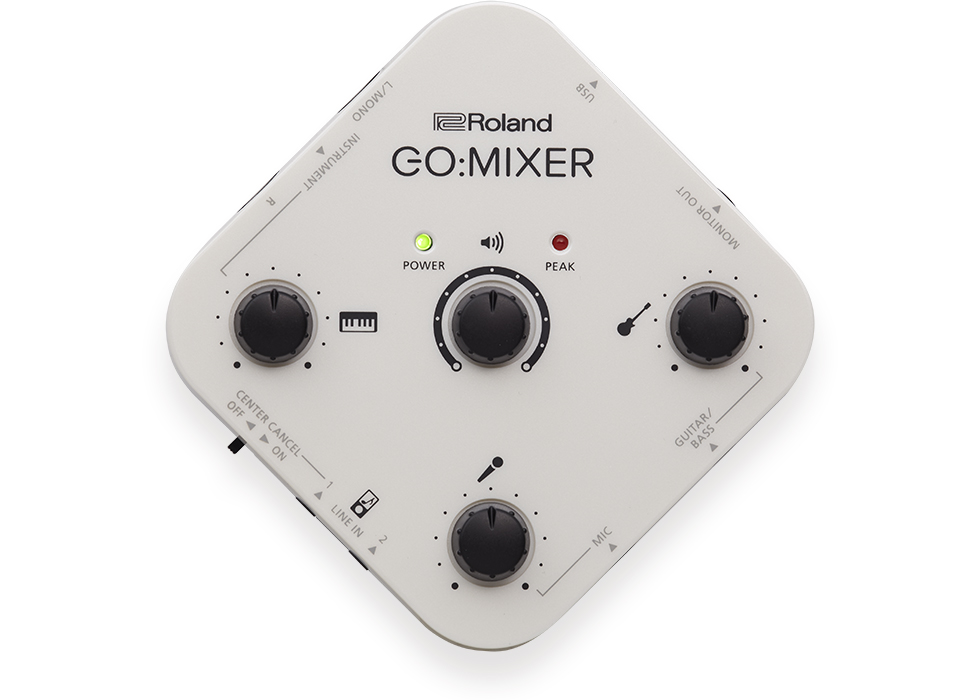 For example, if you want to play, you can connect a vocal mic and a guitar mic to the go mixer. It is easy to handle because headphones can be connected to the Go Mixer body and the operation is simple. Related information can be found here .