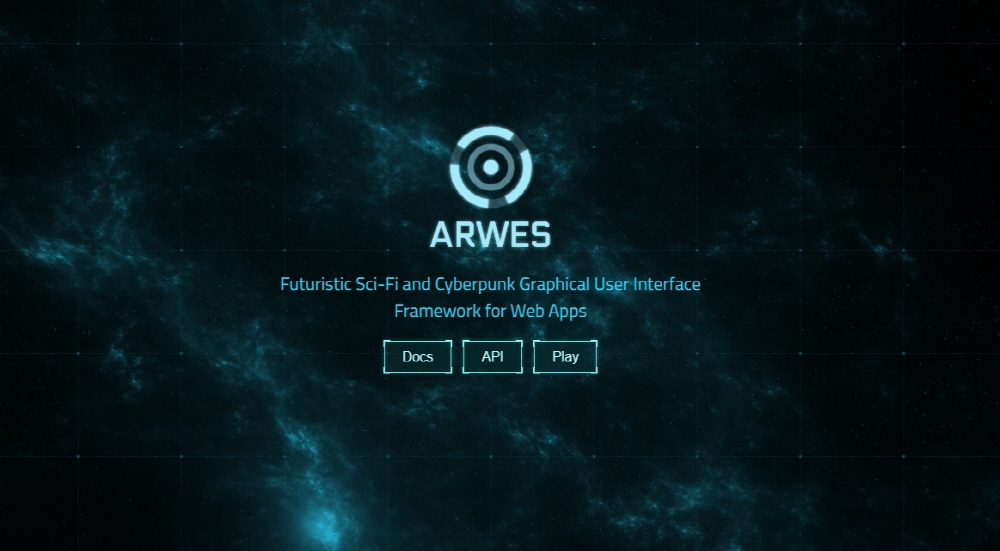 Arwes is an open source framework that allows you to create web content for free using sci-fi-style animations and sound effects. The concept is advanced space technology and aliens, and trial versions and sample websites are also available.
When you enter this site and click the play button, the trial editor appears. You can view the sample code and click the pull-down menu on the right to see a list of sample codes. If you choose one of these, the sample code will appear on the left and the output result will appear on the right. You can freely write the displayed sample code, so you can edit HTML tags.
In addition, samples of websites created using Awes are also available. The creators also made their own website using Awes. Awes is still in alpha, and both alpha and source code can be downloaded from the GitHub page. In the alpha version, modules and components are being tested, and APIs are subject to change. Related information can be found here .