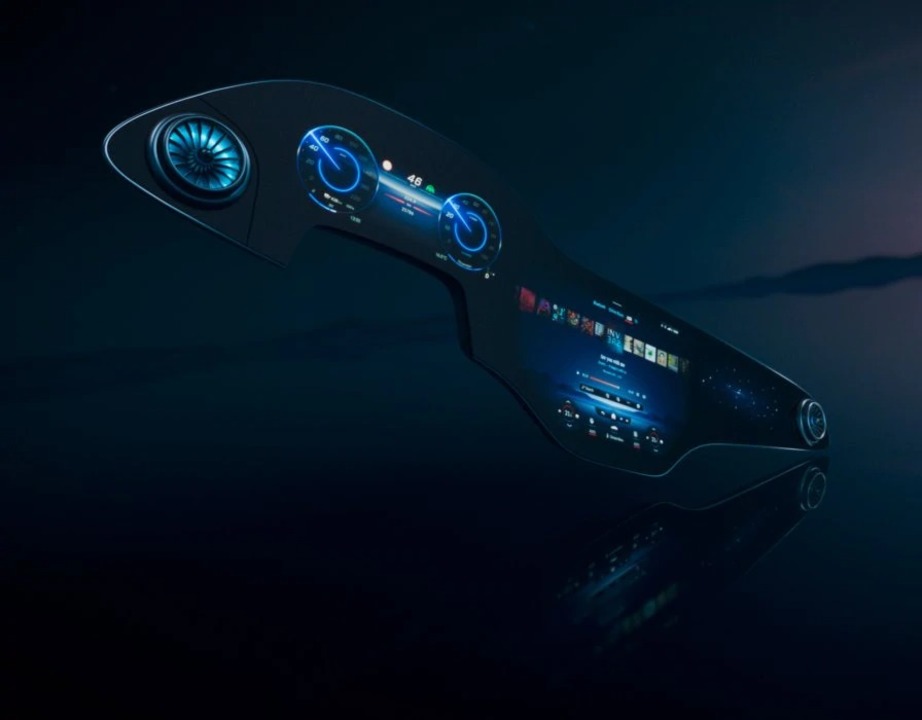 Mercedes-Benz announced the MBUX Hyperscreen, a 56-inch modified touch model, as a dashboard to be mounted on the 2021 model EQS sedan in time for CES 2021.
This panel features a curved surface and is equipped with AI, so it not only displays up to 7 frequently used functions on the main, but also minimizes touch operation while driving and helps to focus on driving. It also has tactile feedback, proximity sensor, octa-core CPU and 24GB of RAM, and has the same specifications as a gaming PC or simulator.
The AI installed inside corresponds to the entire vehicle function, for example, if the driver uses the heating or seat massage function a lot in winter, it learns and controls it, or repeats it if he regularly calls the same person at the same time. In addition, the passenger seat has a friendly function that adjusts the brightness of the panel according to the surrounding brightness and darkness, such as when the driver does not see the screen while watching TV and does not display anything without a passenger.
Of course, at first the AI learns, so the driver has to manipulate things by himself. However, the more you drive, the more you become smarter and easier to use. Related information can be found here .