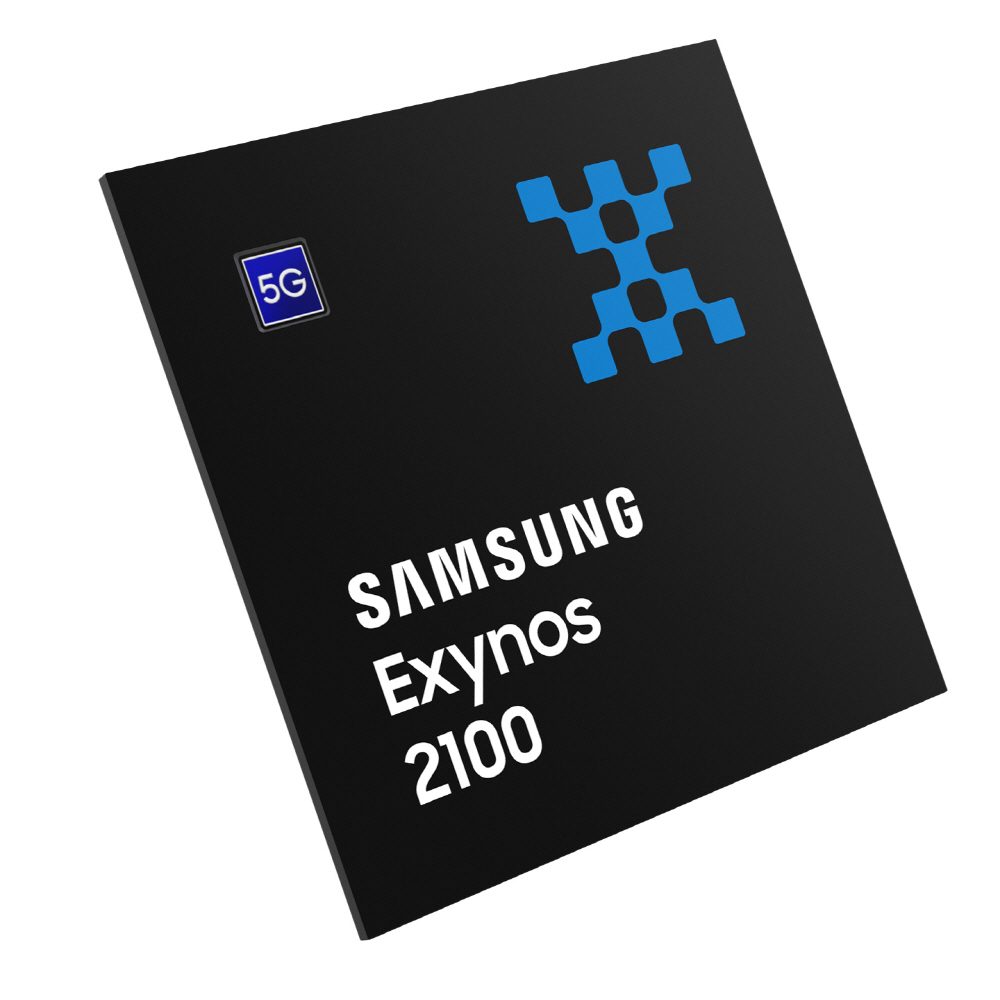 Samsung Electronics announced the Exynos 2100, a next-generation high-end SoC, during CES 2021 on January 12 (local time). It is a 5G-capable processor manufactured by a 5nm manufacturing process following the mid-range model, Exynos 1080, introduced in November.
Exynos 2100 has an octa-core configuration, including Cortex-X1 2.9GHz, Cortex-A78 3, Cortex-A55 4, and multi-core performance increased by more than 30% compared to the previous model, Exynos 990. The GPU is equipped with ARM Mali-G78 that supports Vulkan and OpenCL APIs, which also improves graphics performance by 40%. It is reported that power, which is important in mobile processors, has been reduced by 20% through the transition to the 5nm manufacturing process.
The AI function is also greatly improved, and the newly designed tri-core NPU performance is 26TOPS, which is more than twice as high as the previous generation 15TOPS. Camera image quality is also improved through improved AI performance and a new image signal processor ISP. ISP supports 200 million pixel camera resolution and can connect up to 6 camera sensors and process information from 4 sensors at the same time. It is said that the combination of multiple camera feedback can improve zoom performance and improve ultra-wide-angle shooting quality. Exynos 2100 is currently in mass production.
Samsung Electronics announced that it is jointly developing a next-generation mobile GPU with AMD that will be installed in its next flagship product. In the future, if graphics such as games are emphasized, the flow of selecting Exynos terminals may come. Related information can be found here .