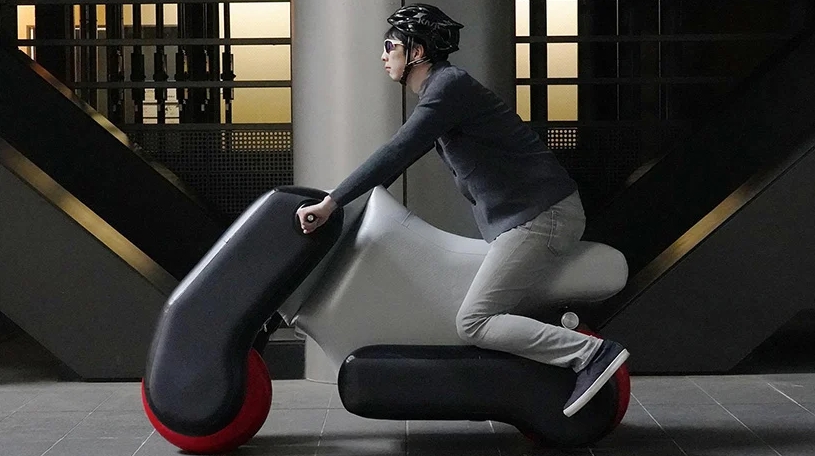 Poimo (POrtable and Inflatable MObility) is an electric motorcycle that blows air and runs on electricity, like an air mattress being studied by a research team at the University of Tokyo, Japan. Research has been conducted since before, but now it has evolved to be customized according to the user's attitude.
You can shoot a pose, choose a type, such as an electric motorcycle or a manual wheelchair, and then adjust parameters in the software to intuitively change the height, length, color and tire size. This way, your own means of transportation will be born.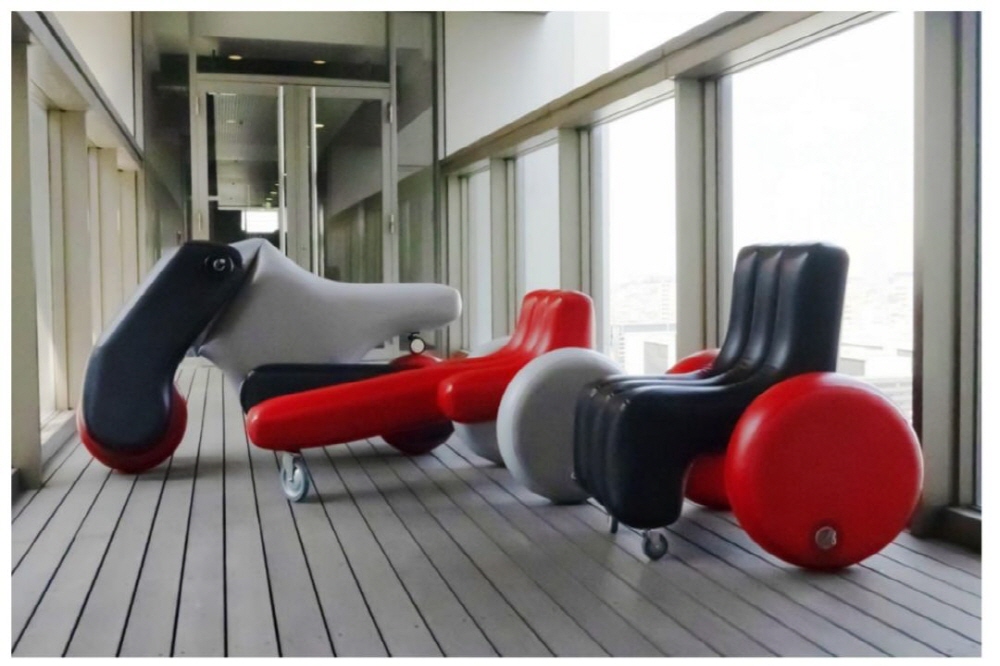 Poimo is made with personal mobility and soft robotics technology. By simply blowing in air, it creates a smooth, safe, and freely designed means of transportation, helping to move the last one mile between public institutions and destinations. The drive uses a small brushless motor and lithium-ion battery, and the maximum speed is 6km/h.
If you look at something like an e-scooter, if you use a hard material for rigidity and safety, portability will drop. However, by adopting a balloon structure, Poimo can expect its own new rides or means of transportation while maintaining safety. It weighs 9 kg for a motorcycle and 6.5 kg for a wheelchair. Related information can be found here .