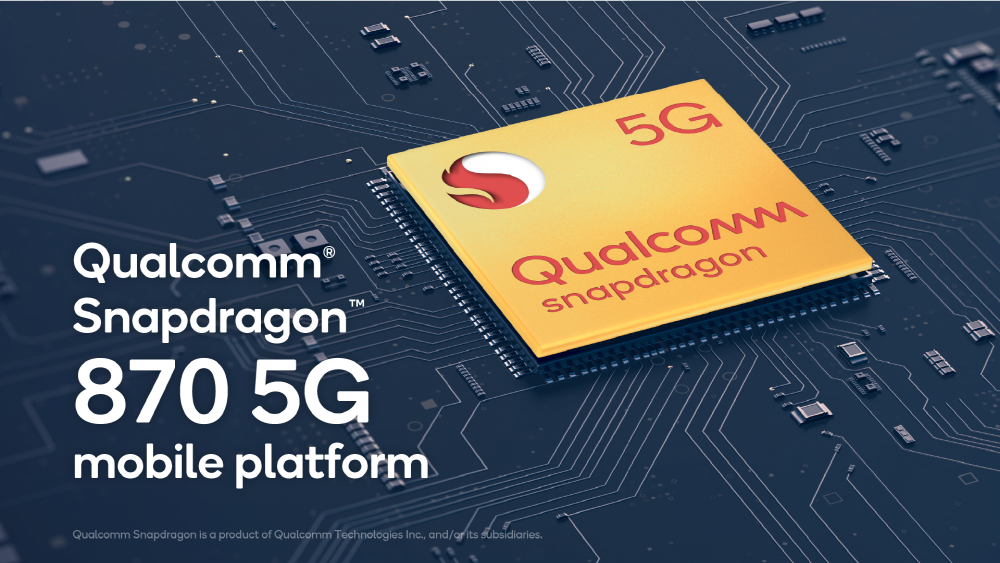 Qualcomm announced the Snapdragon 870, a high-end SoC using 7nm manufacturing process. This product will appear in the first quarter of 2021 and will be released through OnePlus, Motorola, Oppo, and Xiaomi.
The Snapdragon 870 is a reinforced version of the Snapdragon 865 Plus SoC, a flagship that appeared in the second half of last year. The main change is the increase in the operating frequency of the Kyoro 580 CPU from 3.1GHz to 3.2GHz.
Qualcomm announced the Snapdragon 888, which adopted a 5nm manufacturing process, in December of last year, and is also introducing the Galaxy S21 series. However, it may feel strange to introduce Snapdragon 870 as a high-end SoC using 7nm, a generation process prior to this period. The reason can be considered not only to reduce costs by using the 7nm manufacturing process, but also to prepare for the lack of smooth supply of the Snapdragon 888 manufactured by the advanced 5nm manufacturing process. Related information can be found here .