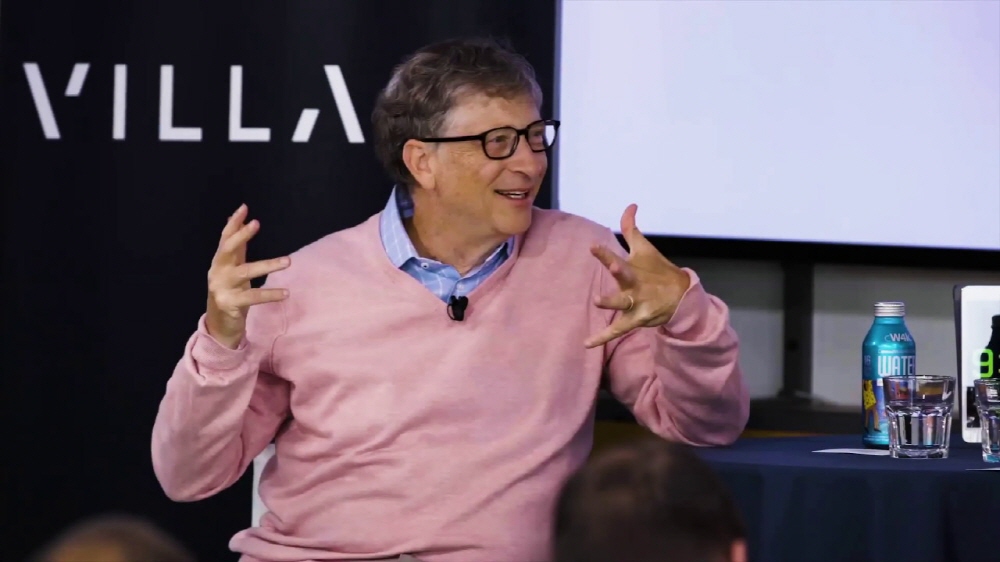 Long known as the world's leading millionaires, Bill Gates and his wife, Merlinda Gates, are also the largest private farmland owners in the United States. The total area of their farmland is 242,000 acres, that is, 980 km 2 .
Bill Gates is the largest private farmland owner in the United States, according to The Land Report. According to his ancestors, Bill Gates owns land over a wide area in the United States. If you plot the area of land owned by Gates on a US map, you can see that he owns vast lands in Louisiana, Arkansas, Arizona, Nebraska, and Illinois. Although most of the land owned by Bill Gates is farmland, he owns 25,750 acres of non-farm land and 1,234 acres of recreational land.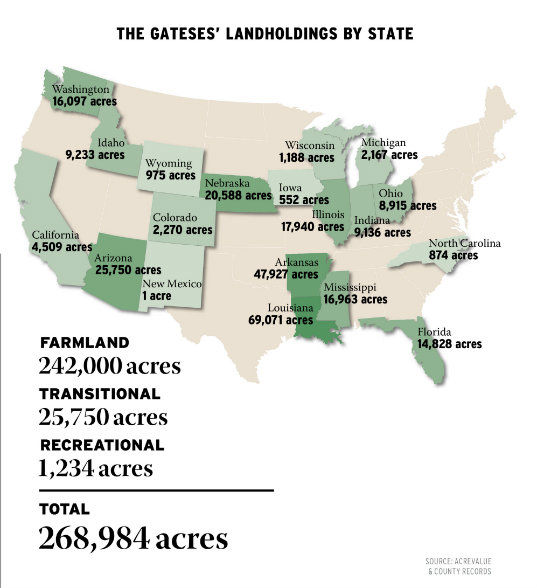 He is the leader in the 2020 farmland area rankings, with 190,000 acres of the founders of The Wonderful Company, which operates a potato farm in North Dakota Pago and manufactures and sells Fiji water and more. Occupies. However, this ranking is limited to individual owners, and Gates is 49th, including companies.
In addition, in the ranking of individual owners of land, not farmland, John Malone, former president and CEO of Telecommunications, the largest cable TV in the United States, is ranked first as of 2021. His land area is 2.2 million acres.
The reason Gates owned the area of farmland was not noticed because his farmland transaction was barely disclosed. Related information can be found here .