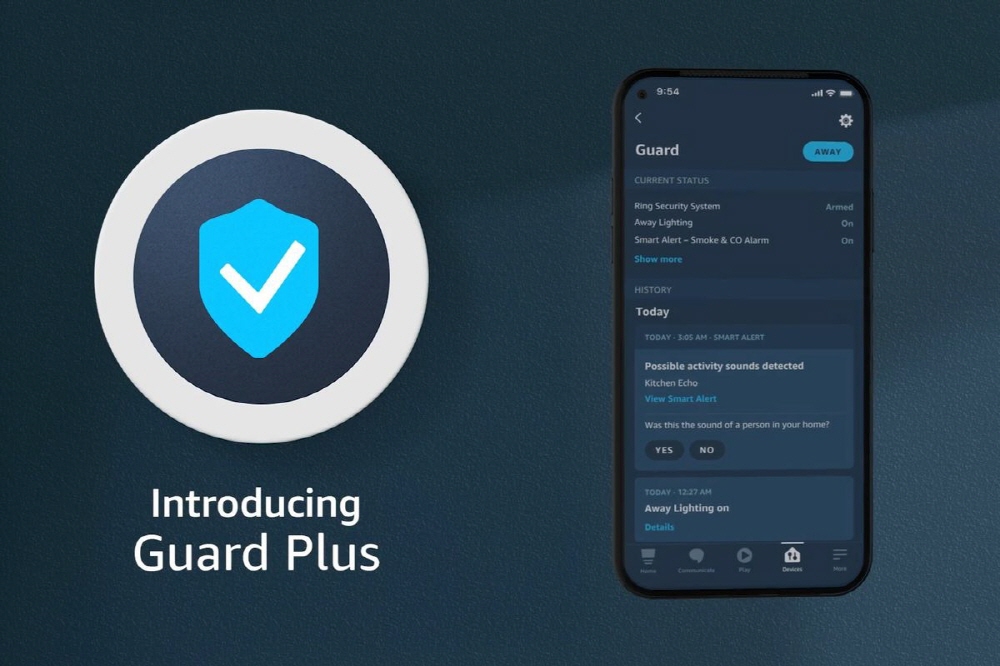 Amazon launched Alexa Guard Plus, a paid plan for simple home security features using the smart speaker Echo, in the US market.
Alexa Guard, which can be used free of charge, is a function that recognizes the sound of glass breaking and fire alarms during absence and sends a warning to the smartphone. It also provides features that look like people are present, such as turning smart lights on or off.
Guard Plus, which is a monthly billing product, is an emergency help function that connects to the police, fire, and paramedics according to the connection situation to the staff 24 hours a day, whenever you say "Alexa, call for help". Echo can play a dog barking sound when motion is detected, and a siren sound when a sound thought to have entered the room is detected.
In summary, there are three main functions that Alexa Guard Plus supports. First, ask for emergency help. Anytime you ask for help from Alexa, you will be connected to an emergency call. Since Alexa cannot call 911 directly, first make a voice call to a professional counselor and prepare for police, emergency, and fire fighting depending on the connection situation. Echo devices can be turned from Alexa to Handsfire and can be sent from the Alexa app.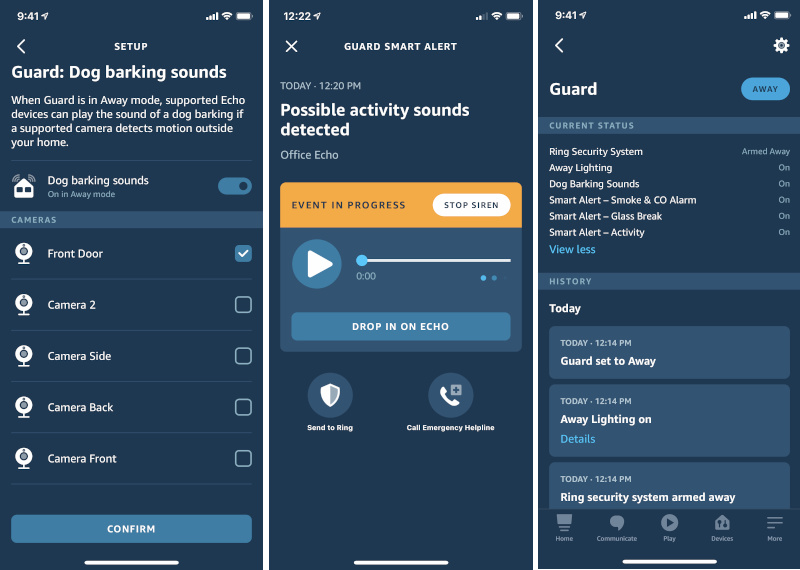 Second, smart notifications. This is the function that the Echo device listens to the indoor sound through the microphone and sends an alert to the smartphone. The sounds you notice are glass cracking, carbon monoxide alarm, smoke detector alarm, footsteps and talking, and door closing. Recognizing the strange sound, you can check the alarms and recordings that have arrived on your smartphone, and you can hear the real-time indoor voice. Depending on the situation, you can also link to an emergency help request here.
The third is the deterrence function. When the outdoor camera detects suspicious movement, it plays a loud dog barking sound. When certain activities, such as the sound of breaking glass indoors, are detected, a siren sound is played.
Although there is a home security service, it is not a substitute for full-scale monitoring and security service, but you can think of it as a complementary function. Alexa Guard Plus costs $4.99 per month or $49 per year. Currently only available in the US. Related information can be found here .