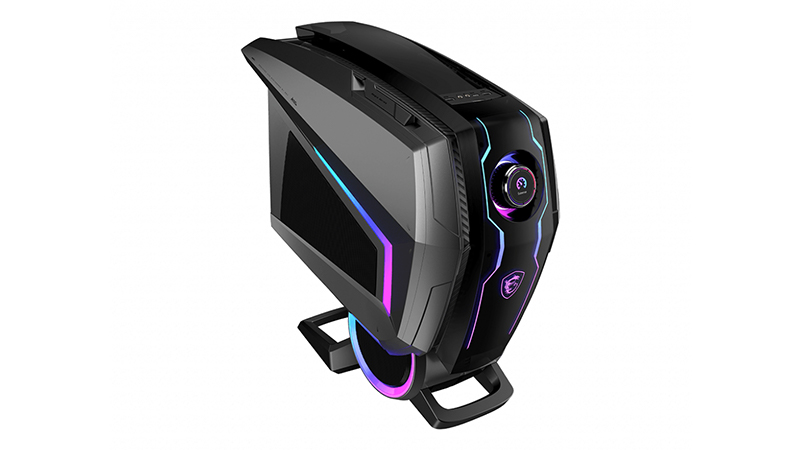 Aegis Ti5 10TE-018JP is a gaming PC released by Taiwanese PC manufacturer MSI. This product is equipped with a round dial game knob using an OLED panel on the front. This knob serves to intuitively start the registration game, system information that displays the CPU clock and temperature in preset operation modes.
This product is a 5G-supported model and has a 2.5Gbps wired LAN port, and you can enjoy games with low latency through Wi-Fi 6. The graphics card is equipped with MSI RTX 2080Ti, and the CPU is equipped with 10th generation Intel Core i9 10900K, so you can enjoy games stably at a high frame rate.
This product eliminates heat with a unique design. It is equipped with a pedestal that seems to float the body from the ground, and increases ventilation by keeping all heat sources such as the CPU and power supply at an independent location, and is equipped with a high-performance water cooling cooler. In addition, it is equipped with MSI SOUND TUNE, which can manage the lighting and settings of MSI peripheral devices, and supports AI for voice chat, and a 1Gbps LAN terminal. On the right side of the case, you can expect a highly immersive game experience through a variable headphone hanger, a 7.1-channel virtual surround function that enhances game realism, and a MIS APP that allows you to enjoy games for smartphones. Related information can be found here .