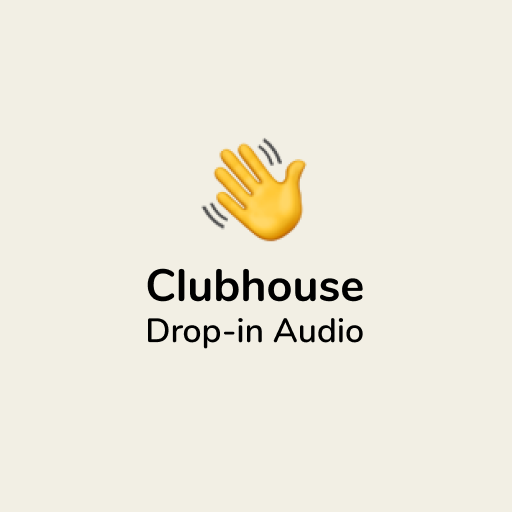 Since its launch in March 2020, Clubhouse, a voice-based invitation-based SNS that has been popular with artists and politicians, has announced that it has successfully raised funds for the second time. Clubhouse announced that it will expand its user base in the future, and plans to release apps for Android as well as iOS version apps that have already been released.
Club House is a voice-based SNS launched in March 2020, allowing you to enter a room started by yourself or other users and chat with voice. You can choose whether to open rooms to all users or to friends only, so you can chat with your fans or close friends in a closed environment.
One of the characteristics of the clubhouse is that it is an invitation-type SNS that requires invitations to existing users to use. There is a limit to inviting users, and because it is a method of selecting users by inviting them from the contacts registered on the smartphone, basically only people who are personally close to existing users can be invited. In addition, only the iOS version of the app is currently released, and was originally released only from the beta app service TestFlight, not the App Store.
Despite various restrictions, Clubhouse attracted attention as a new form of communication in the era of the epidemic and received attention from investors right after its launch. In May 2020, it succeeded in raising more than $10 million in the first round, and the valuation exceeded $100 million.
Clubhouse revealed that it has rapidly spread to the network as it has grown diversely in the beta test over the past 10 months. As of January 2021, the number of users reached 2 million, and it has secured users in various fields such as musicians and creators, comedians, athletes, companies, stock trading, writers, scientists, and artists.
Subsequently, on January 24, 2021, Clubhouse announced that it had successfully raised its second funding from 180 investors. In addition to improving the ability to expand infrastructure such as servers and introduce suitable rooms to users using financing funds, we test how to generate revenue through features such as chip and ticket subscriptions to users who chat in the clubhouse, and app for Android. It is also expected to be released soon.
The clubhouse's terms and conditions prohibit the leakage or unauthorized copying of the conversation, and there are voices of concern that it promotes harmful conversations such as racial discrimination because room conversations are unlikely to leak to the outside. Related information can be found here .