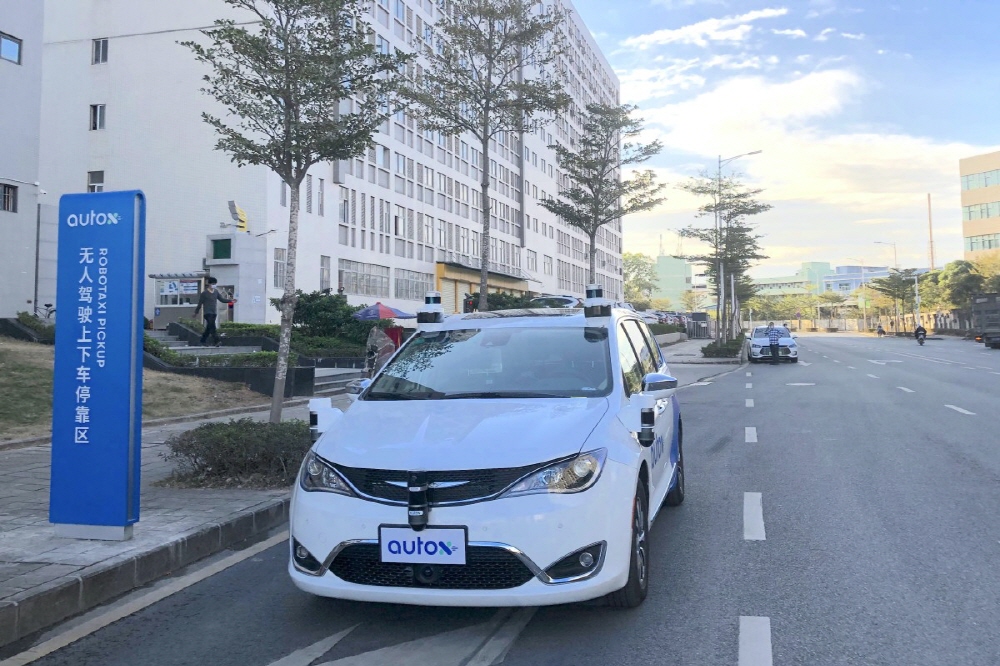 The dispatch service using autonomous vehicles began on January 27, 2021 in Shenzhen, China. Reportedly, it is said that the world's first dispatch service through autonomous vehicles that can be used by the general public.
The autonomous vehicle model provided by AutoX is Chrysler Pacifica. Cameras and sensors are mounted on the front, so it can be mounted on the side mirrors and roof so that you can see all directions of the car.
When you load your luggage in the trunk and touch the handle of the rear seat door with your index finger, the door opens automatically. When boarding, you can fasten your seat belt and check the status with a tablet installed on the back of the passenger's headrest. No one is sitting in the passenger and driver seats, and there is a sunroof on the ceiling, so you can see the sky. Air conditioning can also be adjusted from the rear seat. The driving situation or information captured by the camera sensor is displayed on a tablet.
For taxi service using AutoX autonomous vehicles, 25 robot taxis are currently available, and 170km 2 of Pingshan District in Shenzhen is targeted. Until now, it has provided a completely unmanned vehicle dispatch service experimentally, but the AutoX robot taxi service can be used by Shenzhen citizens with a simple registration. It is the first time that it is provided as a commercial service available to ordinary citizens.
The use of the AutoX robot taxi service is charged. AutoX is also testing a robotic taxi service in Shanghai as well as in Shenzhen, but in Shanghai it is driving with a human driver. Related information can be found here .