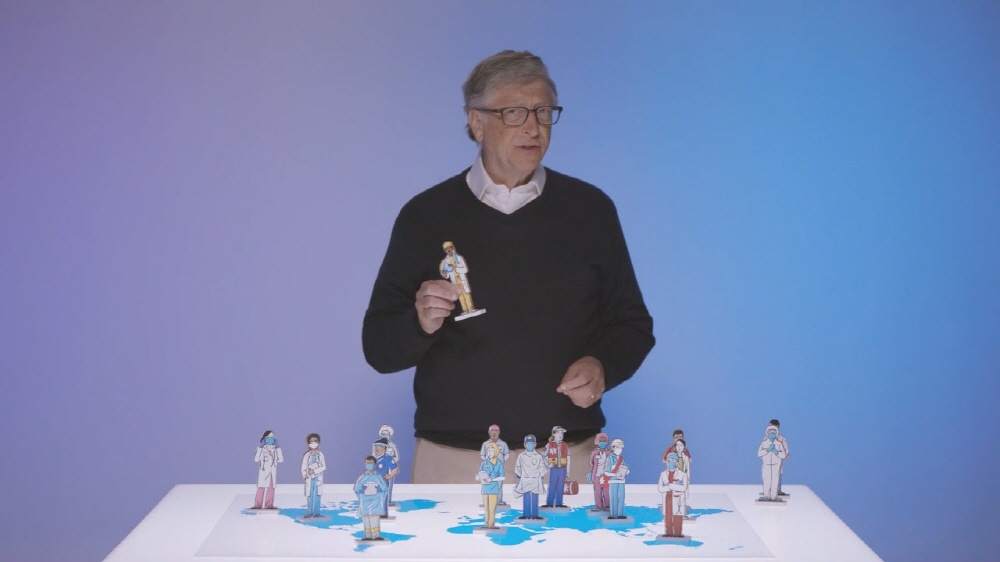 Bill Gates, who gave a speech that alarmed the global epidemic in 2015, stressed that it is important for the world to think about the next pandemic in order to prepare for the post-Covid-19 crisis.
In an article posted on his blog on January 27, 2021 (local time), he said the most frequently asked question was when the world would go back before the outbreak of Corona 19. He pointed out that there is something we don't want to go, and that is our own self-satisfaction with the epidemic.
He pointed out that it is difficult to think that Corona 19 is the last epidemic, and no one can predict when and when the world will be swept away by an unknown infection. Therefore, they expressed the view that a tragedy like this one could be avoided only by continuing to implement countermeasures against infectious diseases without being proud.
It is economically rich developed countries that are expected to take the lead in countermeasures against these infectious diseases. The global monetary fund's IMF's estimate of the cost paid by the world for COVID-19 is equivalent to 28 trillion dollars. Bill Gates points out that measures to prevent the epidemic will end in billions of dollars. Emphasizing that it will be the most cost-effective insurance contract the world can log in to.
He also cited two important points to prevent the next pandemic: scientific tools and medical systems. The scientific tools he refers to are methods of testing and diagnosing infections, and preventing or treating or preventing infections that have been revealed. In the U.S., it took several months to establish a corona19 test, but Bill Gates says it should start building a mega diagnostic platform that can test 20% of the world's population every week for the next pandemic.
Countermeasures against infectious diseases require not only diagnosis, but prevention and treatment. In response, Bill Gates said that the Bill & Melinda Foundation has invested in monoclonal antibody research for 10 years, which is a treatment for flu and malaria, but it can be applied as a treatment for various other diseases. He expressed a bright opinion that he expects to improve dramatically over five years.
However, simply the existence of scientific tools does not protect the person who uses them from infection. So what is needed is to establish a second medical system. Bill Gates said 3,000 people around the world needed first-hand actions to respond to a potential crisis that was fully trained, such as a firefighter who quickly arrived at the scene of the fire. Appealing that it is important to establish an initial coordination system.
As he pointed out, Taiwan, which suffered severe acute respiratory syndrome SARS, and South Korea, where the Middle East respiratory syndrome MERS outbreak was able to respond quickly to Corona 19. In this case, he said, training is necessary to continuously practice or improve how to respond to an epidemic outbreak, just as the military trains for real combat.
In the end, he said, "What I am most optimistic about is that I am ready for the next time." He said he expects wide support. Related information can be found here .