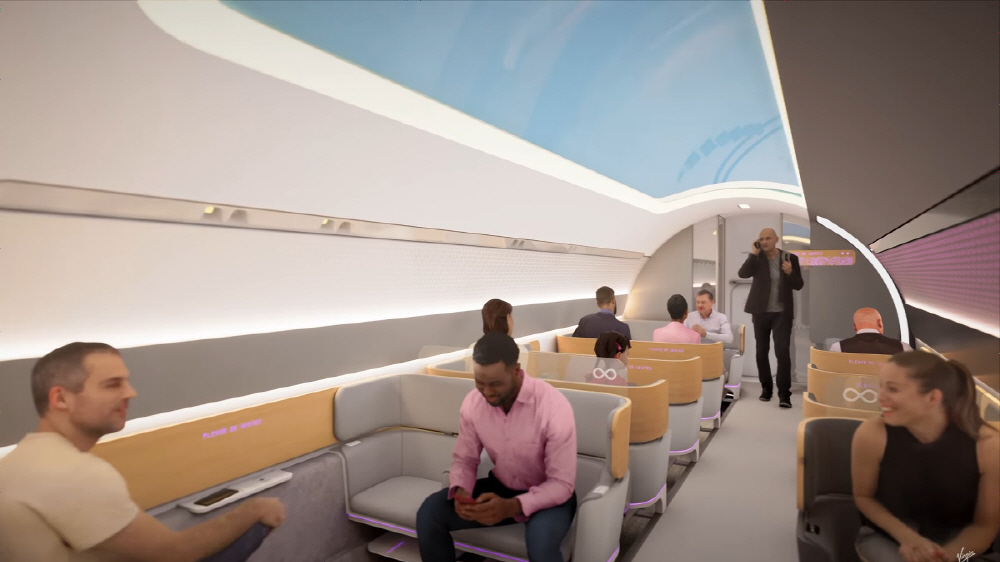 Virgin Hyperloop, which develops a hyperroute that uses vacuum tubes to transport passengers and cargo, unveiled a concept video that embodies the passenger experience.
In the video, the passenger exits the automatic ticket gate and heads to the Ford's hatch, which looks like a science fiction movie. There is a table inside the pod and it can also be charged wirelessly. A drive system is installed on the pod, and when Ford departs from the station, it merges with the other pods that started in Dongxing and moves.
The estimated time of arrival and the current driving speed are displayed on the electronic board, and the remaining time until arrival is displayed in seconds behind the seat. When it reaches its destination, each pod branches off to the hatch and opens.
Hyperloop can carry up to 28 passengers per pod and can carry thousands per hour. Ticket prices vary by route, but according to Ohio authorities, they will be much cheaper than plane tickets.
Virgin Hyperloop aims to create a better passenger experience, such as dynamic lighting and a movie music system that promotes a multi-sensory experience compared to transportation such as air or rail, by cooperating with other companies in terms of design, music and video.
Virgin Hyperloop succeeded in driving 310km/h with a full-size vehicle in 2017 and manned driving in 2020. It has obtained safety certifications by 2025 and is striving to realize commercial development after 2030. Related information can be found here .